Description
Construction Work Vest Bicycle/Boat Reflective Vest
Product name
Hi Vis Reflective Strip Bicycle/Boat /Security/Construction Safety Vest
Private logo
Printing (Upload your logo or Contact our customer service ;We will send the  design draft  for your approval before manufacturing);Any Special requirement we will help you .
Size
S/M/L/XL/2XL/3XL/4XL,Customized
MOQ
 1Pc /Wholesale/ bulk order are available
Material
100%Polyester ,H-Vis Reflective Material  High Reflective Grey Tape
Delivery Time
Normally 7-15Days after your confirmation  via USPS/ Fedex

Production Process

•Pre-Production: Get the design approval of Customer.

•Production Line: Quality Inspection For Each Production Line

•Quality Control: Needle Inspection Machine Check after production.

•Packing:Check Everthing before Packing

Guarantee
Any question will be answered within 6 hours and any imperfection can be refunded or replaced free of charge.
Product advantages:
Certified for Safety: Ensuring your safety on the job is our top priority, which is why our construction work vest is certified to meet the strict safety standards of the industry. This vest features material that is tear-resistant, abrasion-resistant, and weather-resistant for long-lasting, dependable use in a range of job sites.
Durable Construction: The durability of our construction work vest is unmatched. It is designed and constructed to withstand the harshest job sites, with high-quality materials, ensuring that it will last even under the most rugged conditions. The rugged construction of the vest ensures that you feel protected at all times.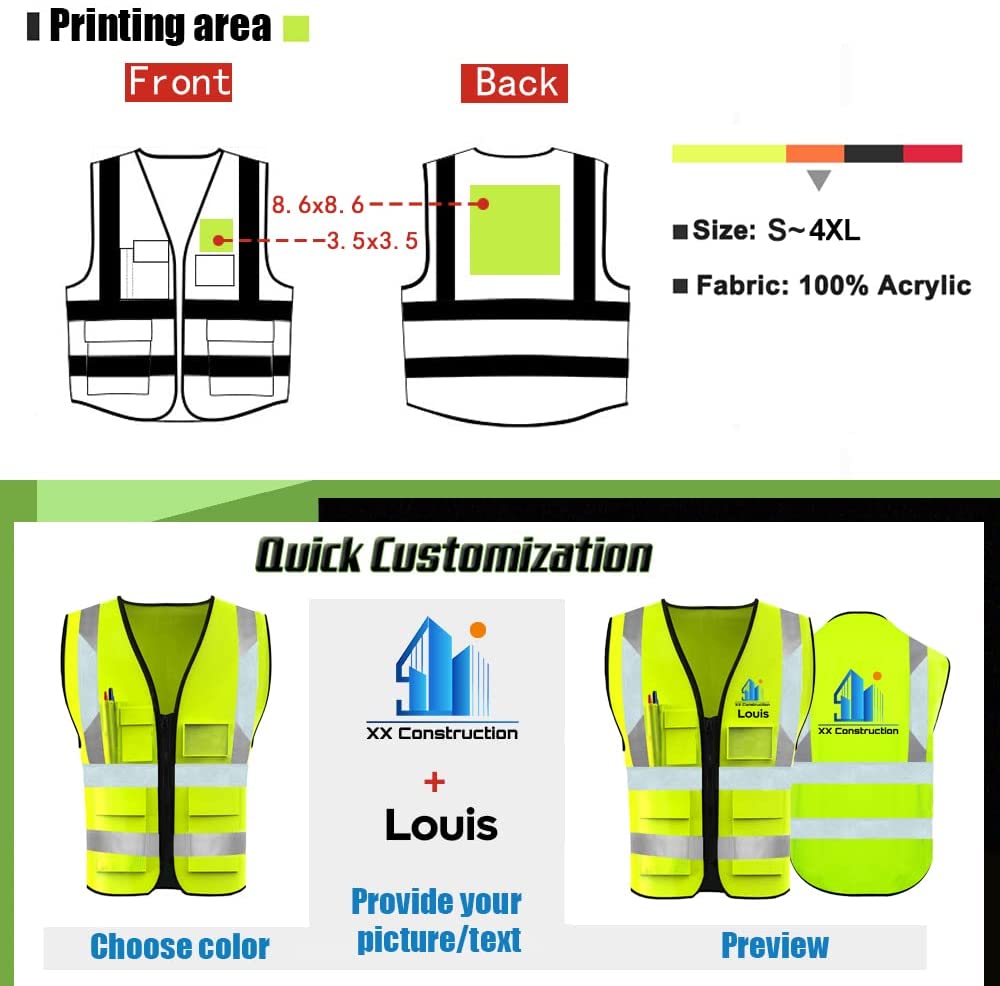 Functionality & Comfort: Comfort is key when you wear our construction work vest. It features breathable materials to keep you cool and comfortable throughout your workday. The easy-to-use closures and adjustable straps make the vest easy to wear and fit to your body type. Additionally, the numerous pockets and compartments provide ample storage space for your essential tools and equipment.
Multipurpose Use: Our construction work vest is versatile, functional, and suitable for a range of jobs, from construction sites, to roadwork, outdoor events, and even emergency response. The vest is a smart investment for any job where visibility and safety are a concern, making you an indispensable asset on any team.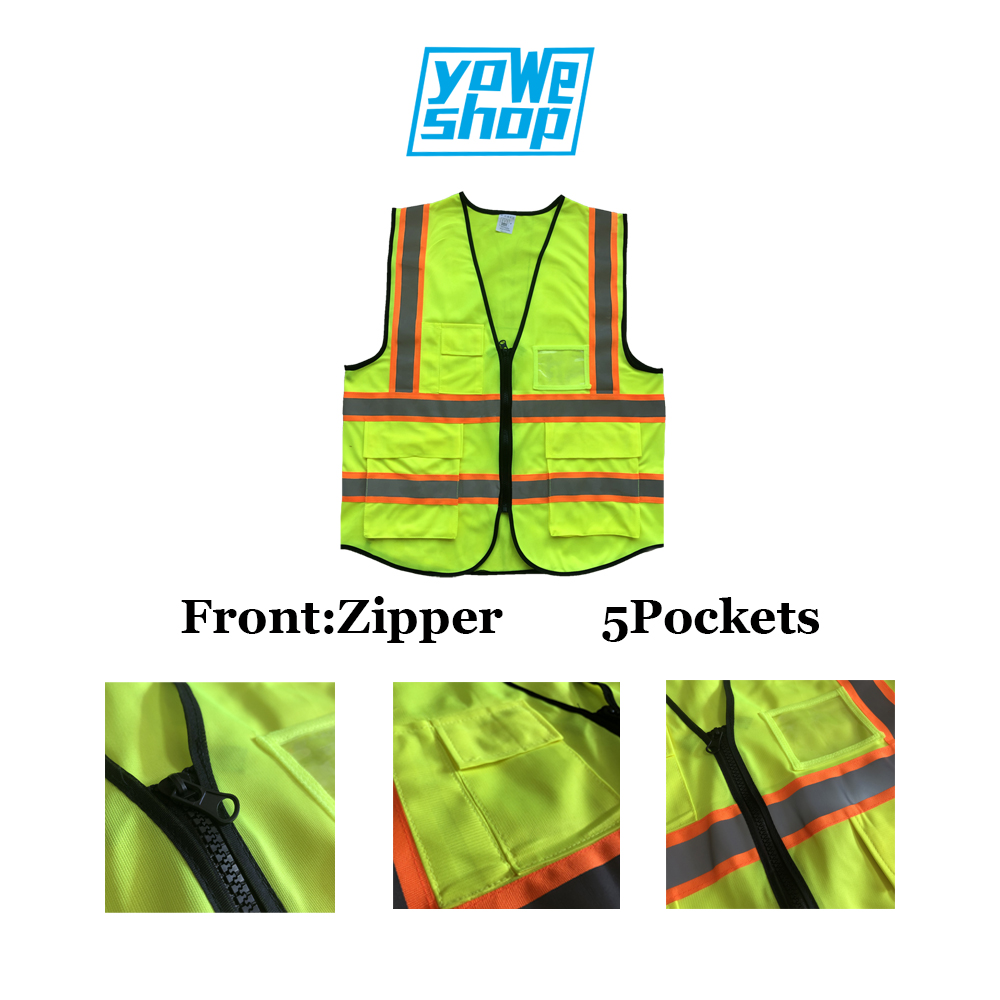 Recommended products of the same type:Construction Vest Custom High Visibility With Zipper and Pockets