Description
Product Description
Stay Safe, Stay Visible:Our reflective work wear is designed to prioritize your safety without compromising style or comfort. With its innovative features and high-quality materials, you can confidently tackle any task knowing that you are highly visible to others.
Enhances visibility: Our reflective work wear utilizes state-of-the-art reflective technology that enhances your visibility in any lighting conditions. Whether you're working during the day or night, our clothing ensures that you are easily seen by others, reducing the risk of accidents.
Product name
New Hi vis Reflective Safety Vest Luminous Construction Workwear with Logo
Private logo

Printing (Upload your logo or Contact our customer service ;We will send the  design draft  for your approval before manufacturing);Any Special requirement we will help you .

Size

S/M/L/XL/2XL/3XL/4XL,Customized

MOQ

 1Pc /Wholesale/ bulk order are available

Color

Neon Yellow/Orange/Red/Black/Pink/Dark Blue/Green/Black

Material

100%Polyester ,H-Vis Reflective /Luminous Material   

High Reflective Grey Tape,Luminous Grey Tape

Delivery Time

Normally 7-15Days after your confirmation  via USPS/ Fedex

Production Process

•Pre-Production: Get the design approval of Customer.

•Production Line: Quality Inspection For Each Production Line

•Quality Control: Needle Inspection Machine Check after production.

•Packing:Check Everthing before Packing

Guarantee

Any question will be answered within 6 hours and any imperfection can be refunded or replaced free of charge.
*

Zipper front closure

*Two durable microphone tabs on the shoulders to hold your radio/talkie
*Right Chest pouch for radio/talkie
*Left Chest transparent pocket with two layers ,one  for your ID. d-ring or paper, the second one 

can put some of your small tools

*Two 

Large expandable velcro utility pockets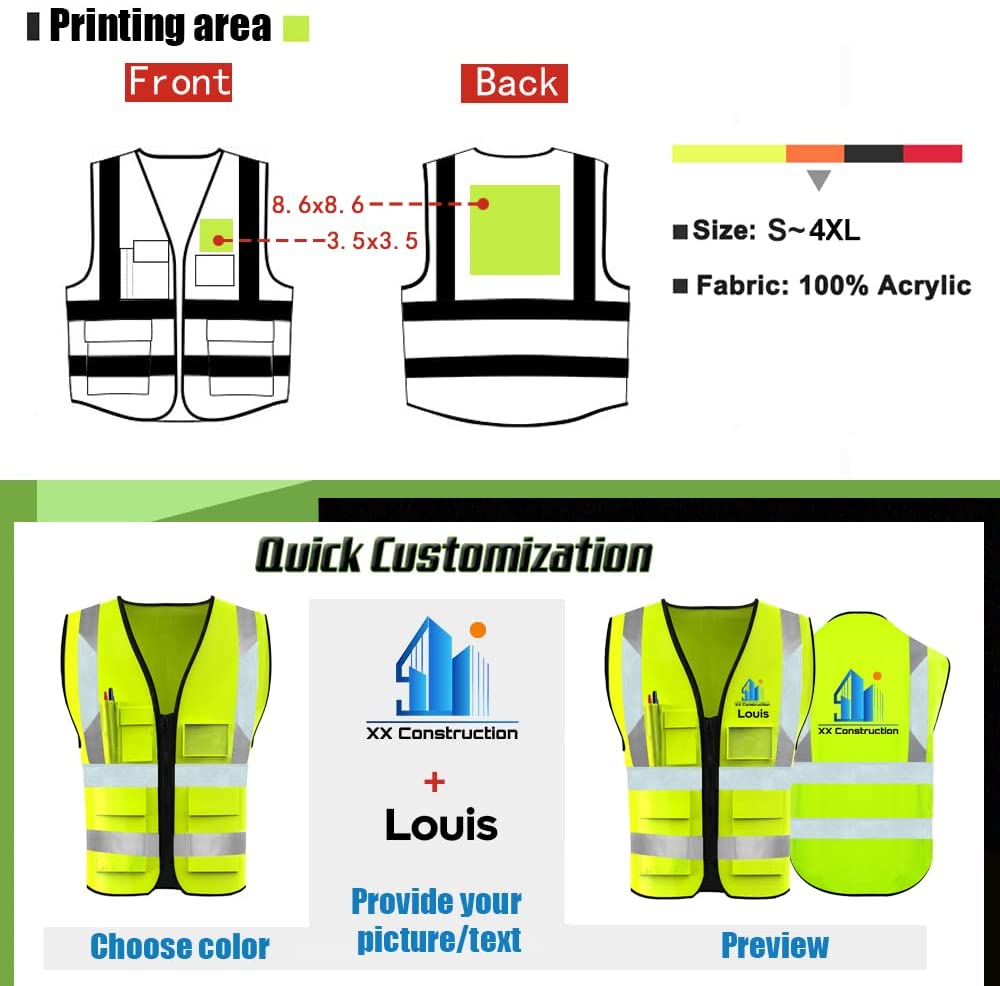 Comfort and flexibility: We understand the importance of comfort during long workdays. That's why our work wear is made from lightweight, breathable materials that offer exceptional comfort and flexibility. Say goodbye to cumbersome and restrictive clothing – our work wear allows you to move freely without compromising safety.
Durability and longevity: We believe that quality is essential when it comes to work wear. Our products are built to withstand the challenges of any work environment. Crafted from high-quality materials, our reflective clothing is designed to last, providing you with long-lasting protection.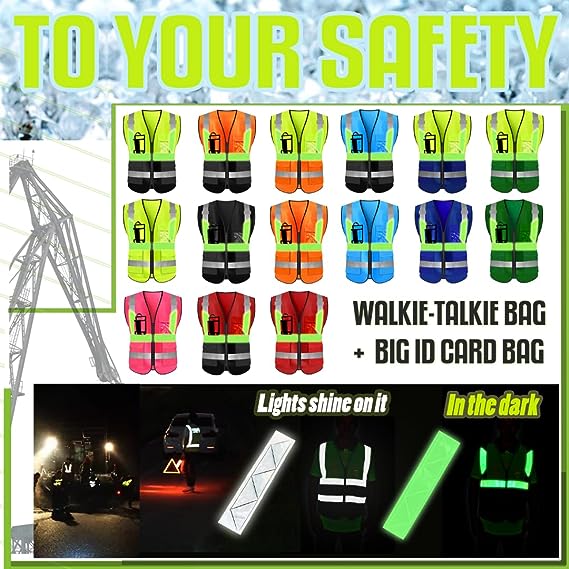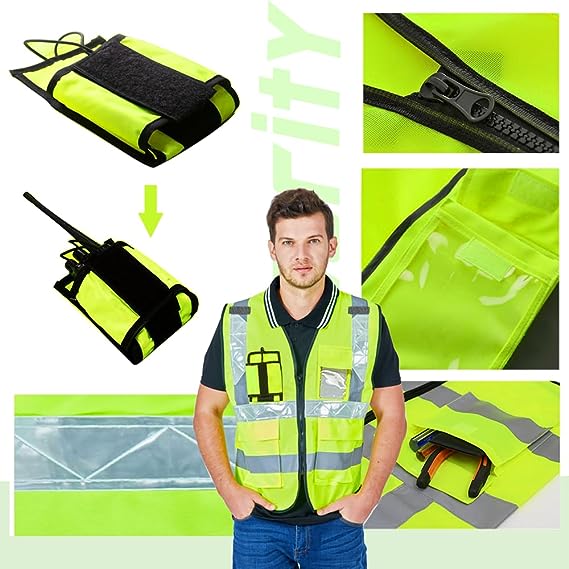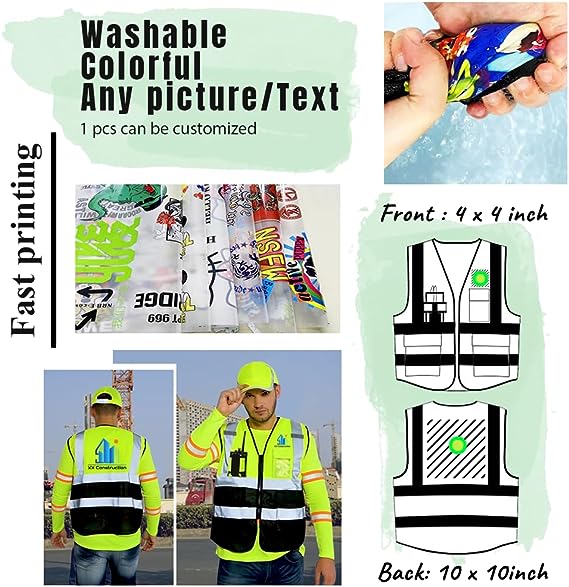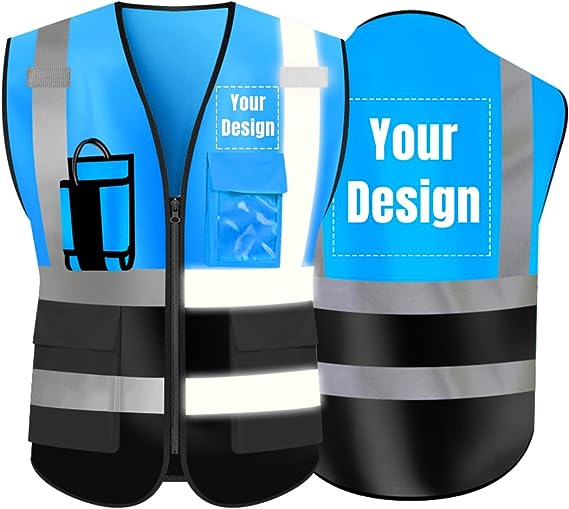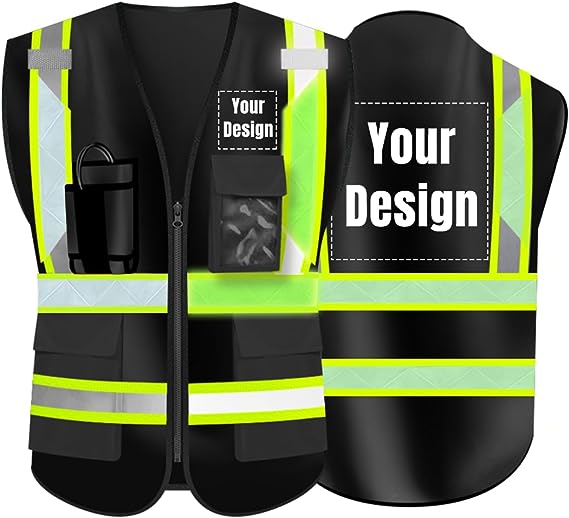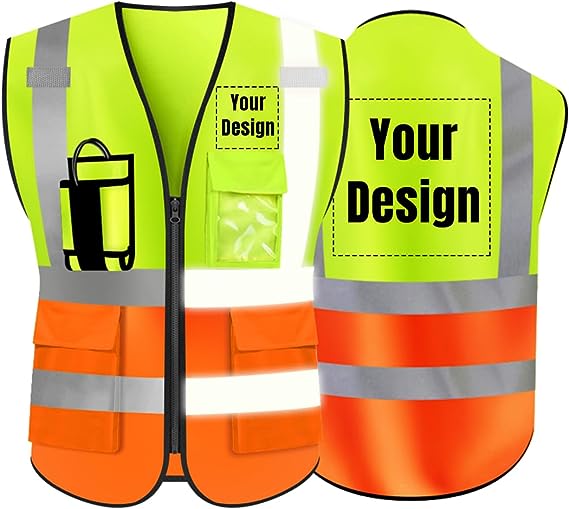 Versatility: Our reflective work wear is suitable for a wide range of industries and professions. Whether you work in construction, road maintenance, security, or landscaping, our clothing is the perfect choice to enhance your safety and visibility.
Invest in your safety and choose our premier reflective work wear today. Experience the protection, comfort, and style that our innovative products have to offer!