Description
Introducing our Reflective Safety Vest – the ultimate solution for optimal visibility and safety! Our vest offers a range of irresistible benefits that make it a must-have for anyone in need of high visibility clothing:
Enhanced Visibility: Safety is our top priority, and our Safety Vest ensures that you're seen, even from a distance. The strategically placed reflective strips and patterns on the vest catch and reflect light, making you highly visible from all angles. Whether you're working in construction, directing traffic, or performing outdoor activities, our vest keeps you safe by improving your visibility to others.
Professional and Stylish: Looking professional and stylish while keeping yourself safe is important, and our Reflective Safety Vest delivers both. Its sleek and modern design doesn't compromise on style. Whether you're wearing it to work, a social event, or during outdoor activities, our reflective vest allows you to showcase your professionalism while standing out in a fashionable way.
Product name
 Reflective Safety Vest with 4 Pockets Velcro&Zipper Two Ways Quick Wear Customized Logo
Private logo
Printing (Upload your logo or Contact our customer service ;We will send the  design draft  for your approval before manufacturing);Any Special requirement we will help you .
Size
S/M/L/XL/2XL/3XL/4XL,Customized
MOQ
 1Pc /Wholesale/ bulk order are available
Material
100%Polyester ,H-Vis Reflective Material  High Reflective Grey Tape
Delivery Time
Normally 7-15Days after your confirmation  via USPS/ Fedex

Production Process

•Pre-Production: Get the design approval of Customer.

•Production Line: Quality Inspection For Each Production Line

•Quality Control: Needle Inspection Machine Check after production.

•Packing:Check Everthing before Packing

Guarantee
Any question will be answered within 6 hours and any imperfection can be refunded or replaced free of charge.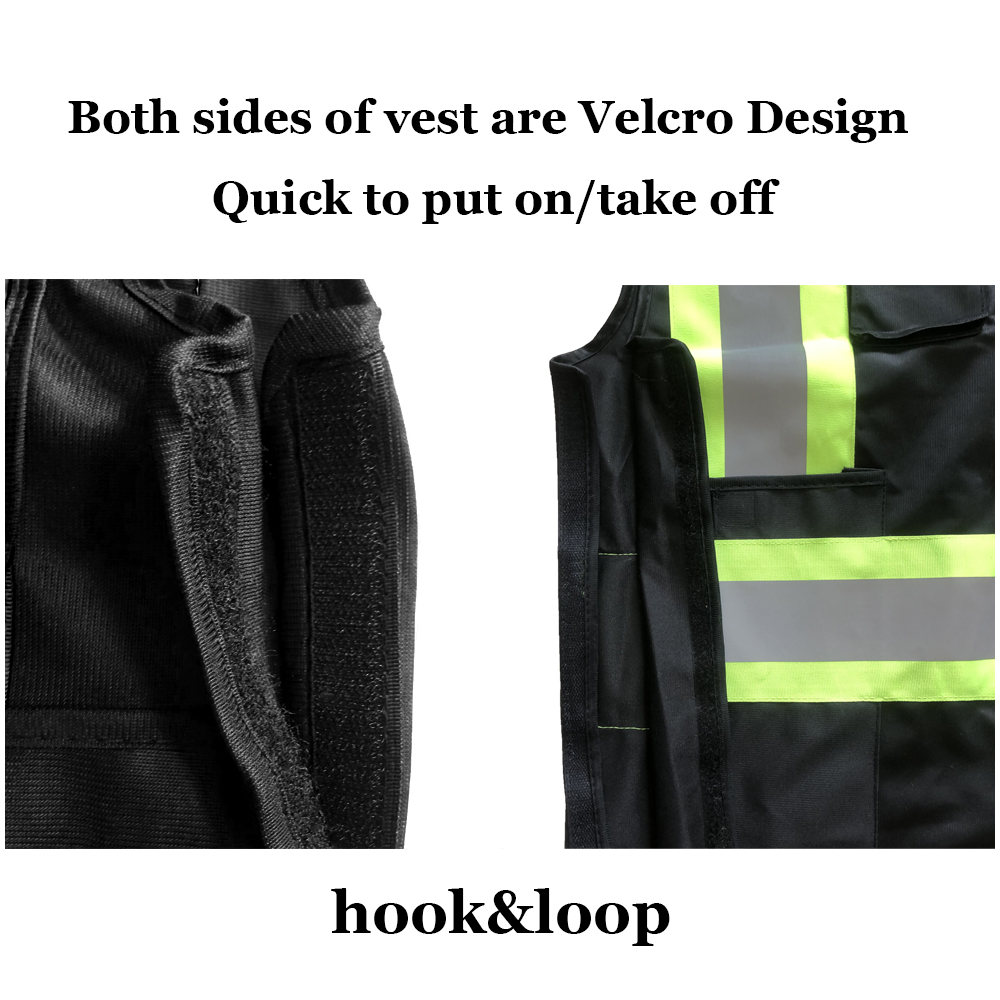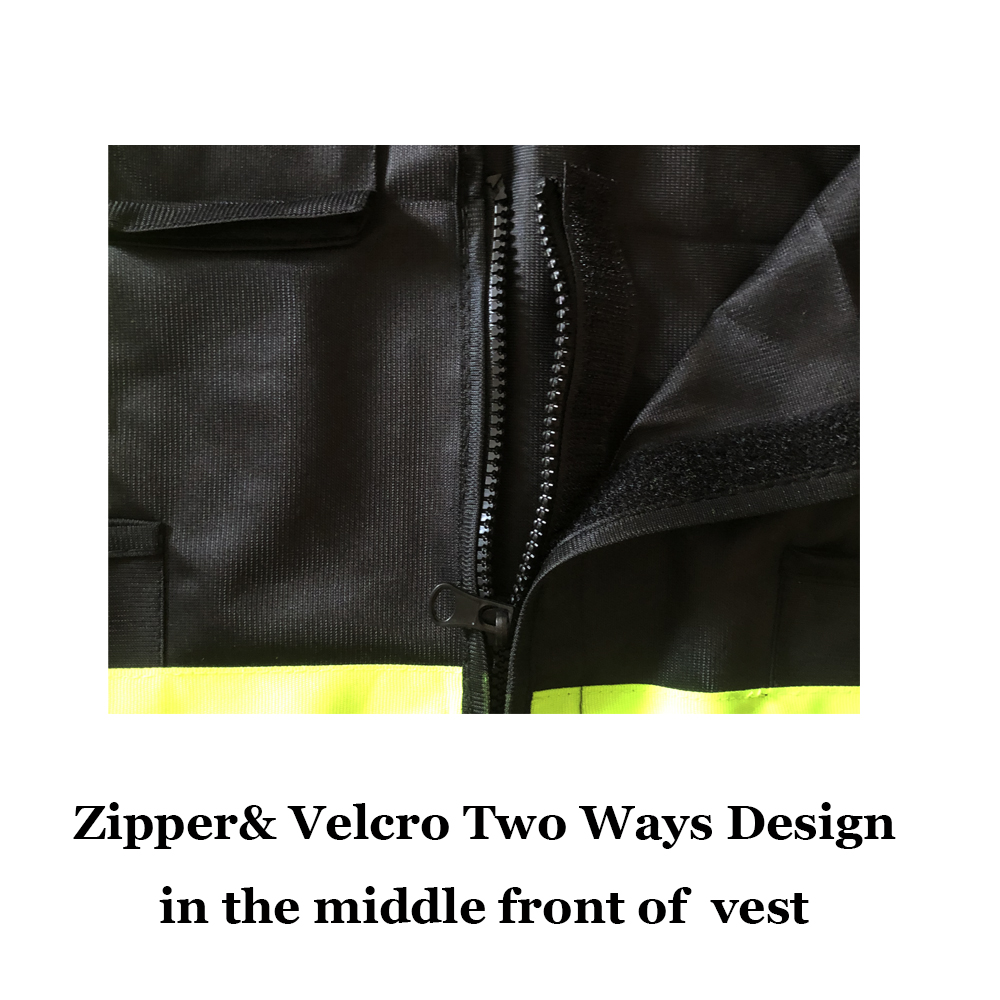 Comfort and Breathability: Our Safety Vest provides unmatched comfort and breathability. Crafted with high-quality, breathable materials, our vest ensures optimal airflow, keeping you cool and dry throughout the day. No matter the activity, comfort is guaranteed.
Durable and Long-lasting: Our Safety Vest is made of high-quality materials, ensuring durability, tear-resistance, and longevity. This vest is designed to withstand harsh environments and heavy use, making it the perfect fit for your daily safety requirements.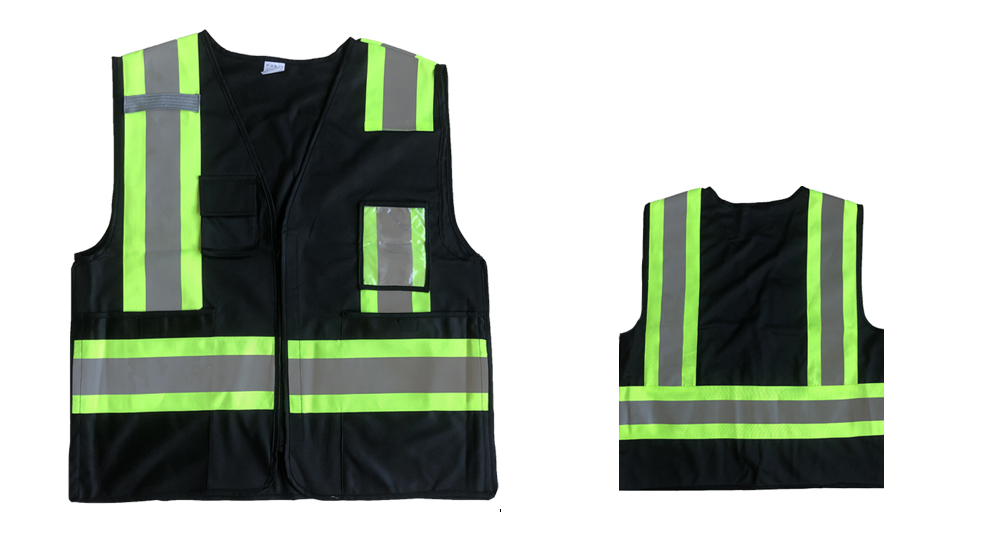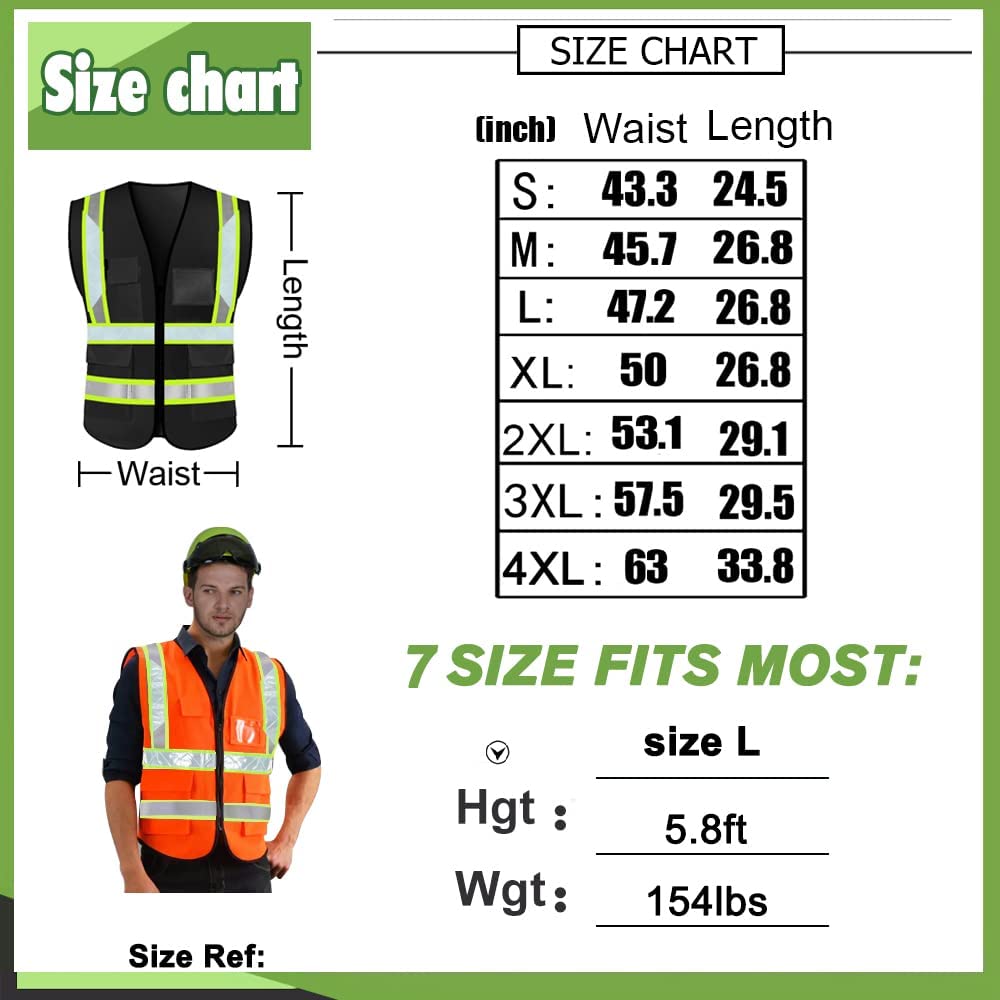 Versatile and Functional: Our Safety Vest is designed for versatility and functionality. It can be worn for various activities and occasions, including work, outdoor sports, jogging, and more. The vest's design allows for a wide range of movement, ensuring flexibility and ease during physical activities.
Compliant with Safety Standards: Safety compliance is crucial, which is why our Safety Vest meets and exceeds the safety standards set by industry regulations. Rest assured that you are wearing a reliable, high-quality vest that has been extensively tested for safety.
Upgrade your safety gear with our irresistible Reflective Safety Vest. Stay safe, comfortable, and stylish with this essential piece of safety equipment. Order now and elevate your safety standards with our Reflective Safety Vest.
Other product recommendations:Reflective Shirt Long Sleeve Work Uniform With Custom Logo