Description
Reflective Safety Vest High Visibility Custom Logo

Many different work environments require reflective safety vest high visibility. "Ready to be seen" is not just a clever slogan-it is a verified fact. There are many work areas and roadside distractions that can divert the driver's attention from your presence. The reflective safety vest high visibility improves your ability to be seen by bees by bringing you back to the driver's attention.


Product name

Reflective Safety Vest High Visibility Custom Logo

Private logo

 Printing

Size

 S/M/L/XL/2XL/3XL , Customized

MOQ

 1Pcs

Color

 Neon Yellow/Orange/Red/Black/Pink/Blue

Reflective

 H-Vis Reflective Material

Reflective Tape

 Silver Fabric Trim, High Reflective Tape

Sample Time

 1 Days  (We Are Factory)

Delivery Time

 15-30 Days

Standard Packing Size

 210x330x40MM

Outside Carton Size

 800×360*250MM

Pieces per carton

 30 Pcs/CTN

Feature

 Construction Safety Vest Is Used For Road Work, Construction,
Crossing Guards And More
The main reasons why reflective safety vest high visibility are:
1. Reflective materials: Reflective vests are made of reflective materials such as glass beads or tiny glass beads that reflect light when it hits them. When a vehicle light hits the reflective vest surface, these materials reflect the light back to the source, making the wearer easier to notice.
2. Bright fluorescent colors: Reflective vests usually use eye-catching fluorescent colors, such as orange, yellow or green, which are easier to be noticed during the day. This color alone improves visibility and is even more effective when combined with reflective materials.
3. Wide coverage: Reflective vests cover a large area of the body, making the wearer's entire upper body easier to notice, increasing the probability of being noticed by other road users.
4. Wide applicability: Reflective vests can provide high visibility in different environments, whether it is on the road, on the construction site, on the construction site or in other workplaces, to improve the visibility of the wearer.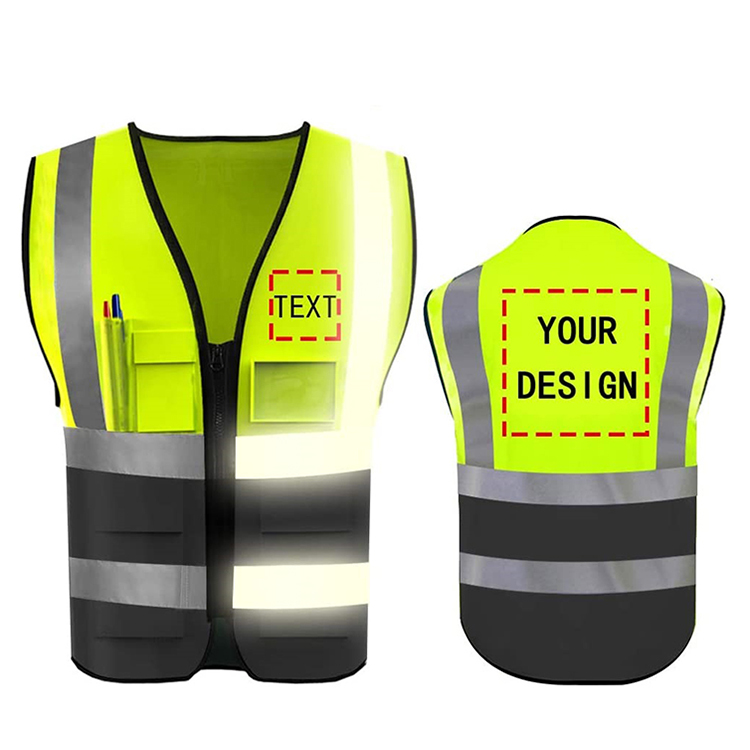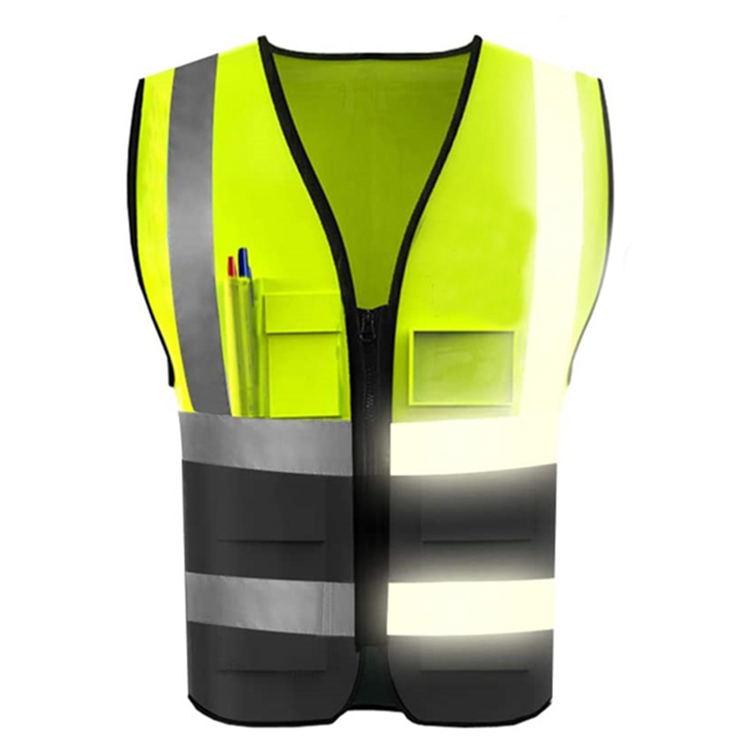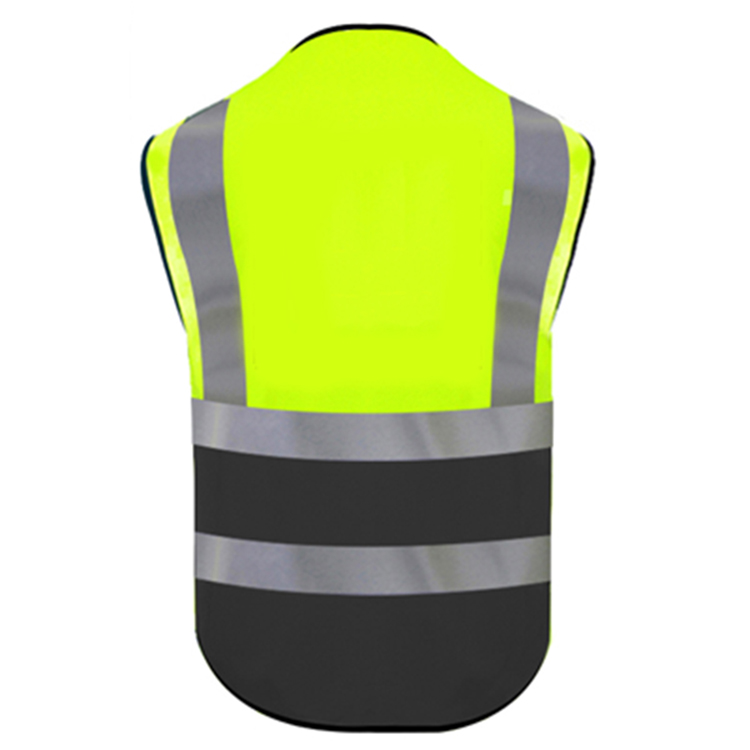 Reflective vests are suitable for a variety of environments, such as road traffic environments, worksites and construction sites, outdoor activities and sports, emergency rescue sites.
Conclusion:
Reflective safety vest high visibility device that can improve people's safety in a variety of low-visibility conditions.  A safety reflective vest is a simple yet effective piece of equipment that can play an important role in reducing the risk of accidents and improving visibility.