Reflective vests play a crucial role in keeping individuals safe and visible, particularly in low light or dark environments. Whether you are a construction worker, cyclist, or simply enjoy outdoor activities such as running or walking, investing in the best reflective vest is essential. In this blog, we will discuss the key features to look for when purchasing a reflective vest to ensure your safety remains a top priority.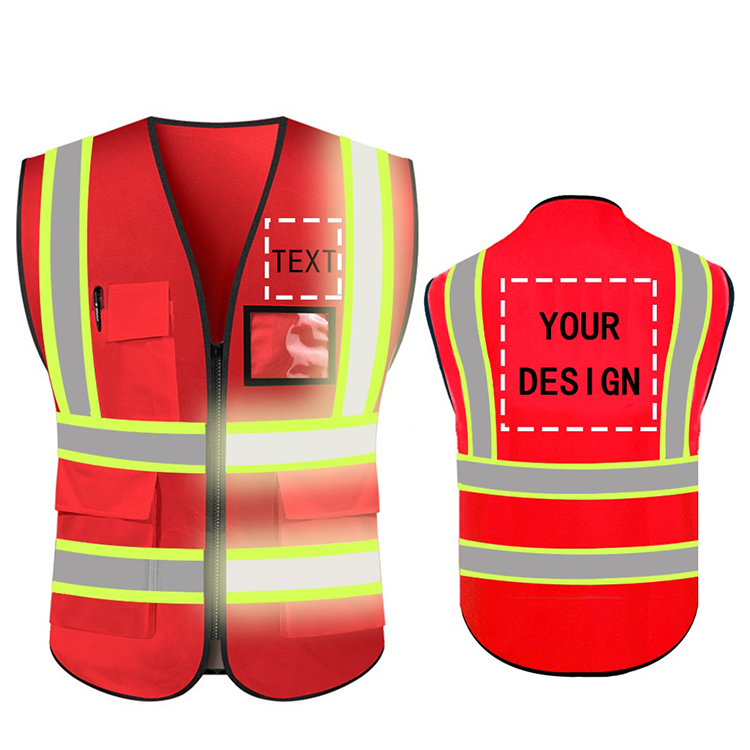 High Visibility:

A good reflective vest should be highly visible in low light conditions and at night. It should have retro-reflective material on both sides of the vest so it can reflect light from any angle at any time of day or night. This is especially important if you plan on wearing your vest every day as part of your work uniform or if you're going on long walks at night or early in the morning when it's still dark outside.

Breathability:

The best reflective safety vests are made from breathable materials so that the wearer won't get too hot or uncomfortable while wearing them. Breathable materials are also important for comfort in all weather conditions, not just hot ones. If you have ever worn a plastic rain poncho on a rainy day, then you know how uncomfortable it can be to wear something that doesn't breathe at all!

Adjustable and Secure Fit:

The first thing that you should look for in a reflective vest is its adjustable and secure fit. Many people have different body types, which means that they may have different preferences when it comes to the size of their clothing. A great reflective vest should be able to adjust itself so that it can fit anyone well. Also, it should be able to stay securely on your body even if there is an accident or if someone bumps into you unexpectedly.

Durability:

The best reflective vests should be made of durable materials that can withstand various weather conditions, frequent usage, and potential wear and tear. Strong stitching and reinforced seams ensure longevity. Opt for vests that are water-resistant or waterproof, allowing you to wear them even in adverse weather conditions without compromising visibility.

Ease of Use:

Consider the ease of putting on and taking off the reflective vest. Look for vests that have user-friendly designs, such as front zipper closures or Velcro straps. This ensures a hassle-free experience, especially when you need to quickly put on or remove the vest during activities.

Practical Features:

Some reflective vests offer additional features that enhance functionality. Pockets or pouches can come in handy for storing essentials such as keys, mobile phones, or small tools. Additionally, vests with built-in LED lights or reflective tags offer an extra layer of visibility, making you even more noticeable to others.
Investing in the best reflective vest is crucial for anyone who works or engages in activities in environments with limited visibility. The features mentioned above, including high visibility, breathability, an adjustable fit, durability, ease of use, and practical add-ons, should serve as a guide when choosing the perfect reflective vest. Remember, safety should always come first, and a quality reflective vest can greatly enhance your visibility, helping to prevent accidents and ensure your well-being. Stay safe and be seen!