Description
Product Details:
Product name
High Visibility Reflective Safety Vest with Zipper and Pockets Logo custom
Private logo
Printing (Upload your logo or Contact our customer service ;We will send the  design draft  for your approval before manufacturing);Any Special requirement we will help you .
Size
S/M/L/XL/2XL/3XL/4XL,Customized
MOQ
 1Pc /Wholesale/ bulk order are available
Material
100%Polyester ,H-Vis Reflective Material  High Reflective Grey Tape
Delivery Time
Normally 7-15Days after your confirmation  via USPS/ Fedex

Production Process

•Pre-Production: Get the design approval of Customer.•Production Line: Quality Inspection For Each Production Line

•Quality Control: Needle Inspection Machine Check after production.

•Packing:Check Everthing before Packing

Guarantee
Any question will be answered within 6 hours and any imperfection can be refunded or replaced free of charge.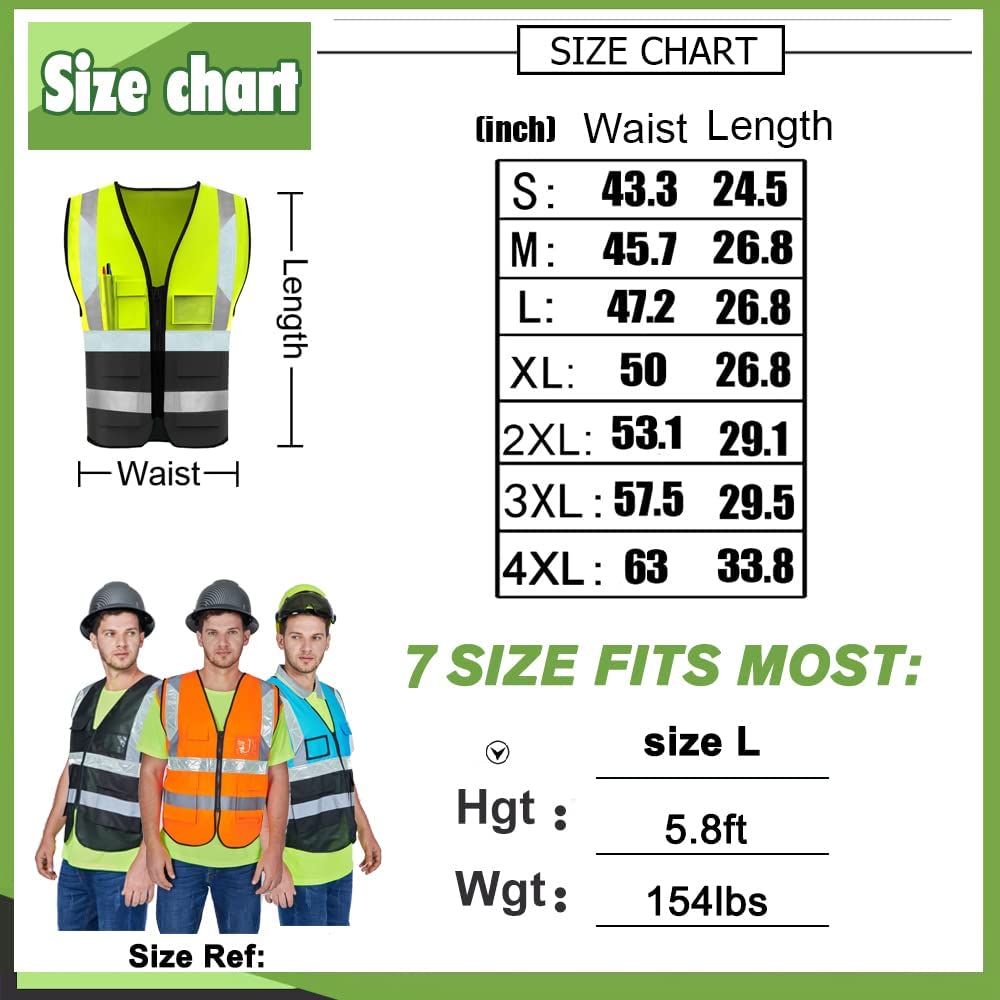 Product advantages:
Unmatched Visibility: Stand out and stay safe with our yellow work vest. Designed with bright, fluorescent yellow fabric and reflective strips, this vest dramatically increases your visibility, especially in low-light conditions or high-traffic areas. It ensures that you can be easily seen by colleagues, drivers, and machinery operators, greatly reducing the risk of accidents.
Safety First: Your safety is paramount, and our yellow work vest meets the highest industry standards for safety equipment. It complies with rigorous safety regulations to ensure that you are always protected and visible while on the job. This vest acts as your insurance policy against potential hazards and serves as a constant reminder to others to exercise caution when working around you.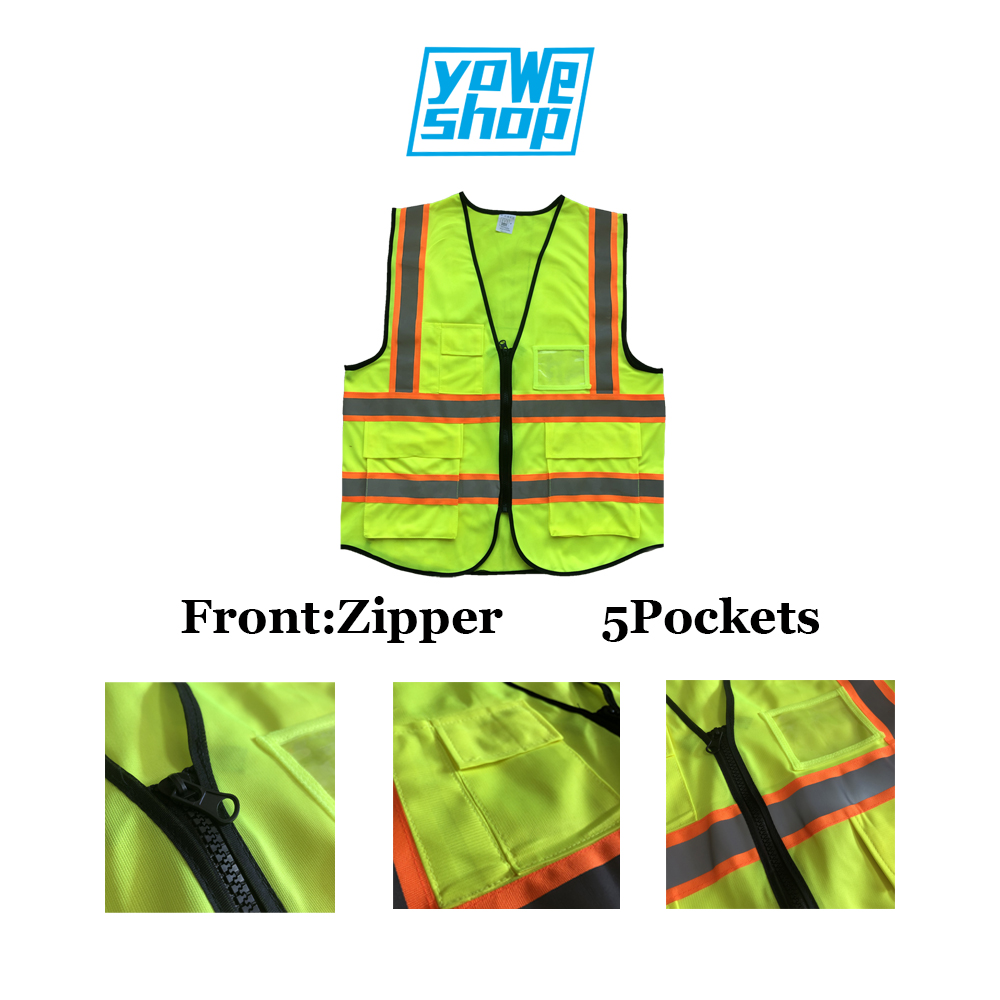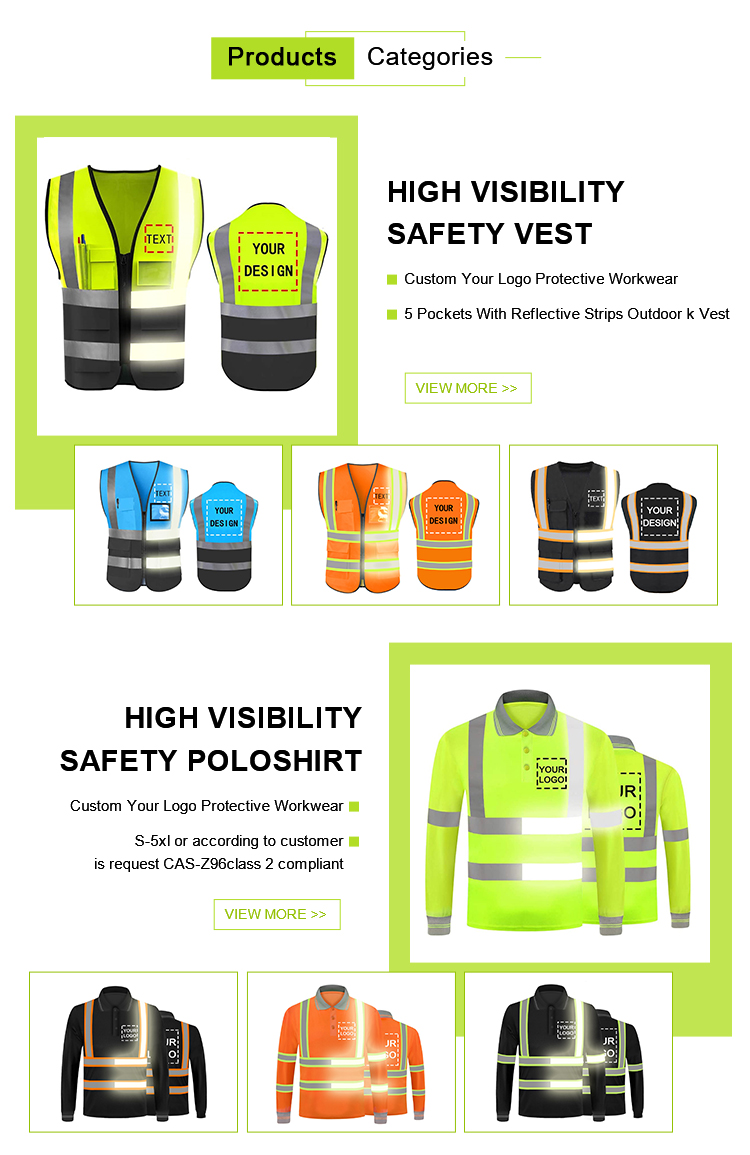 Comfortable and Durable: We understand that wearing safety gear for long hours can be tiresome. That's why our yellow work vest is designed with comfort in mind. It is made from lightweight, breathable materials that allow for ample airflow, preventing you from feeling overheated or restricted. Additionally, the durable construction means this vest can withstand the toughest work conditions, ensuring its longevity and value for your investment.
Versatile and Functional: Our yellow work vest is not only suitable for construction sites, but it is also indispensable in various work environments. From roadwork and emergency response to warehouse operations and event management, this vest is multifunctional and adaptable to meet the demands of different industries. Wear it with confidence, knowing that you have the right gear for any task at hand.
Easy to Wear and Adjust: Putting on and adjusting our work vest is a breeze. The vest is equipped with convenient closures, allowing you to quickly put it on or take it off as needed. Moreover, its adjustable features ensure a secure and comfortable fit for workers of all sizes and shapes. You can focus on your work and not worry about your vest sliding or loosening during the day.