Description
Product Introduction for Safety Jacket
Safety is our top priority, which is why our safety jacket are equipped with high-visibility reflective strips that enhance your visibility during low-light conditions or in areas with heavy traffic. These strips are strategically positioned on the front, back, and sleeves of the jacket, making you easily noticeable from all angles. Whether you're working on a construction site, directing traffic, or engaging in any task that requires high visibility, our safety jackets provide the visibility you need to stay safe.
Place of Origin
Fujian, China
Fabric Type
Polyester  +Mesh
Feature
Breathable, Sustainable, Plus Size, QUICK DRY, Waterproof, Windproof
Season
Spring/Autumm/Winter
Gender
Unisex
Color
Black/Orange/Red/Green/Blue
MOQ
1PCS
Delivery time
Normally 7-15Days after your confirmation  via USPS/ Fedex
Customization
Printing (Upload your logo or Contact our customer service ;

We will send the  design draft  for your approval before manufacturing);Any Special requirement we will help you .

Production Process

•Pre-Production: Get the design approval of Customer.

•Production Line: Quality Inspection For Each Production Line

•Quality Control: Needle Inspection Machine Check after production.

•Packing:Check Everthing before Packing

Guarantee
Any question will be answered within 6 hours and any imperfection can be refunded or replaced free of charge.
Closure
zipper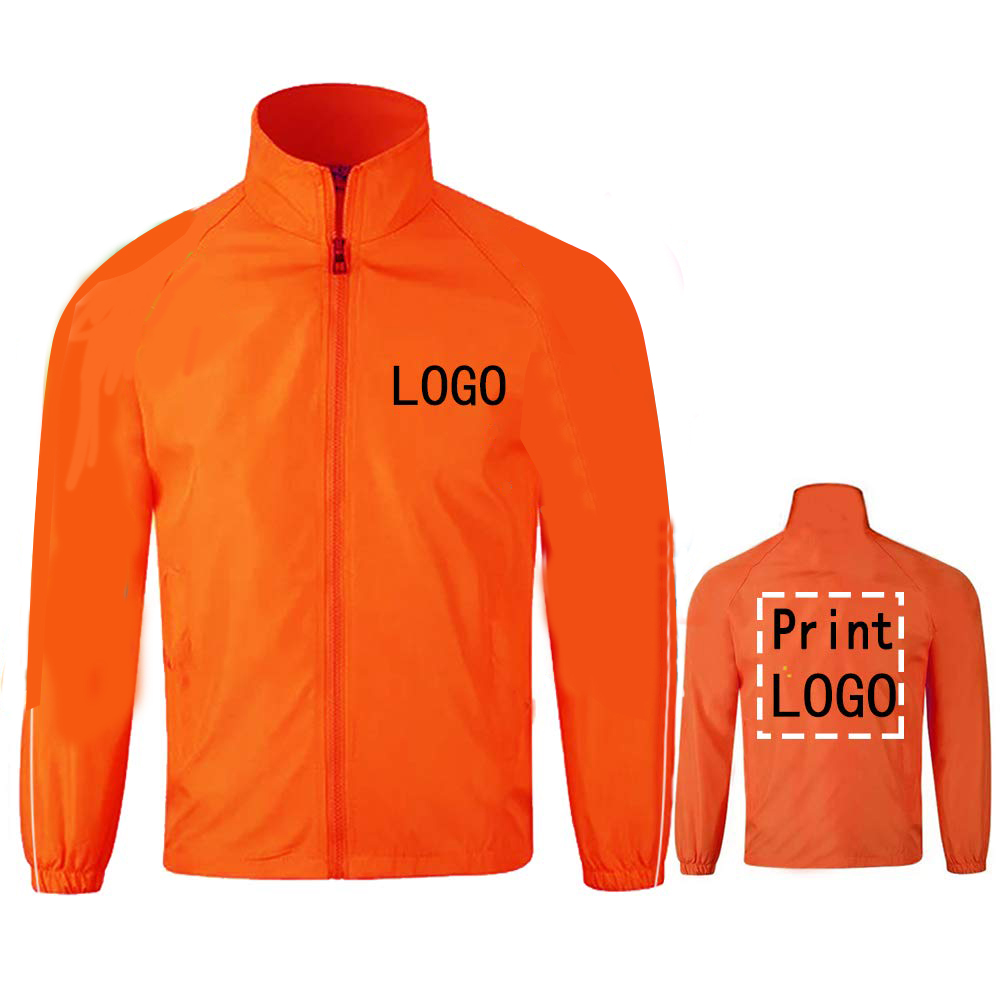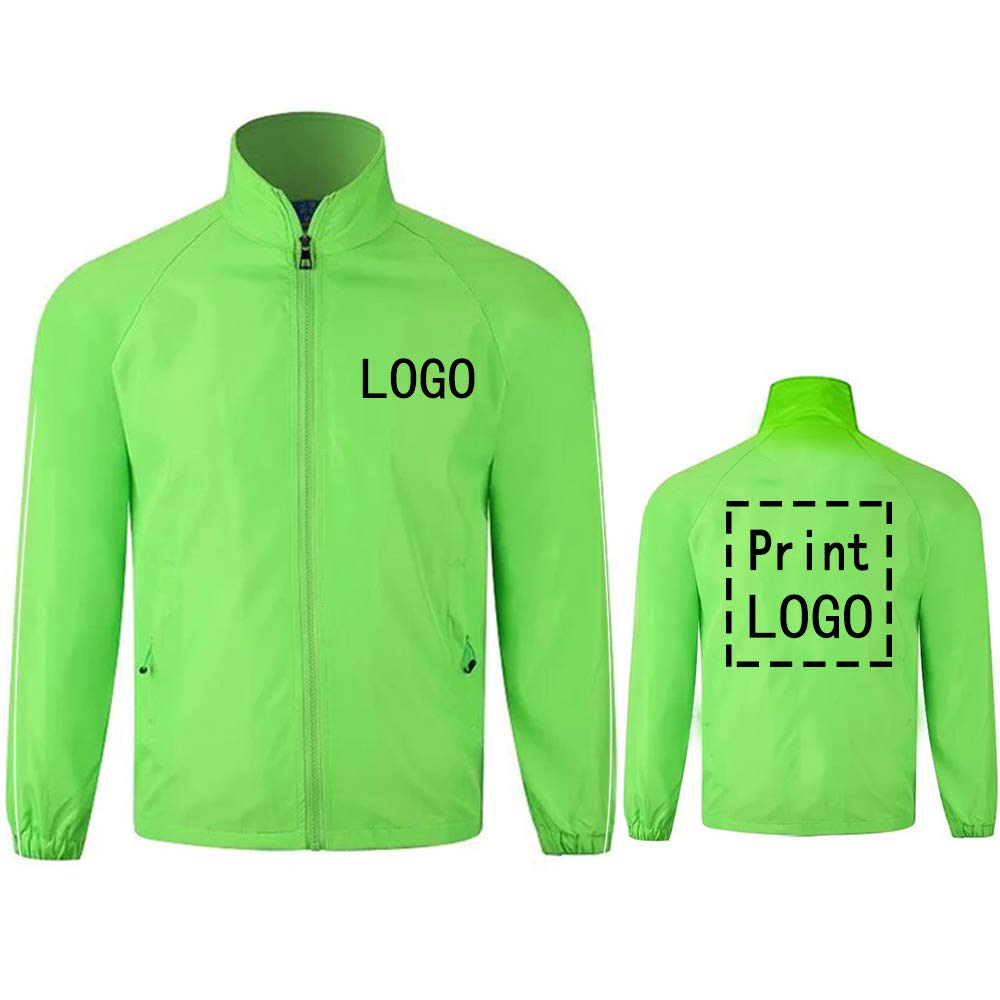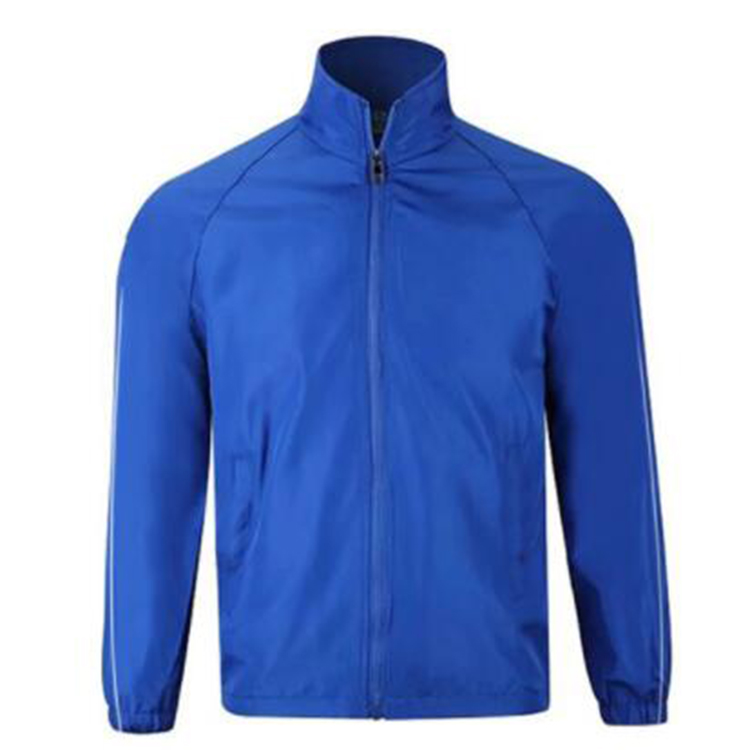 To further enhance your safety, our jackets are designed with multiple pockets for convenient storage of essential tools and equipment. With spacious and secure pockets, you can keep your belongings within easy reach, eliminating the need for additional storage solutions. This ensures that you can focus on your work without worrying about the safety or accessibility of your tools.
Comfort is another important aspect of our safety jackets. They are engineered with breathable fabrics that allow for optimal airflow, preventing overheating and discomfort during long hours of wear. The jackets are also adjustable, allowing you to customize the fit to your preference and ensuring maximum comfort throughout the day.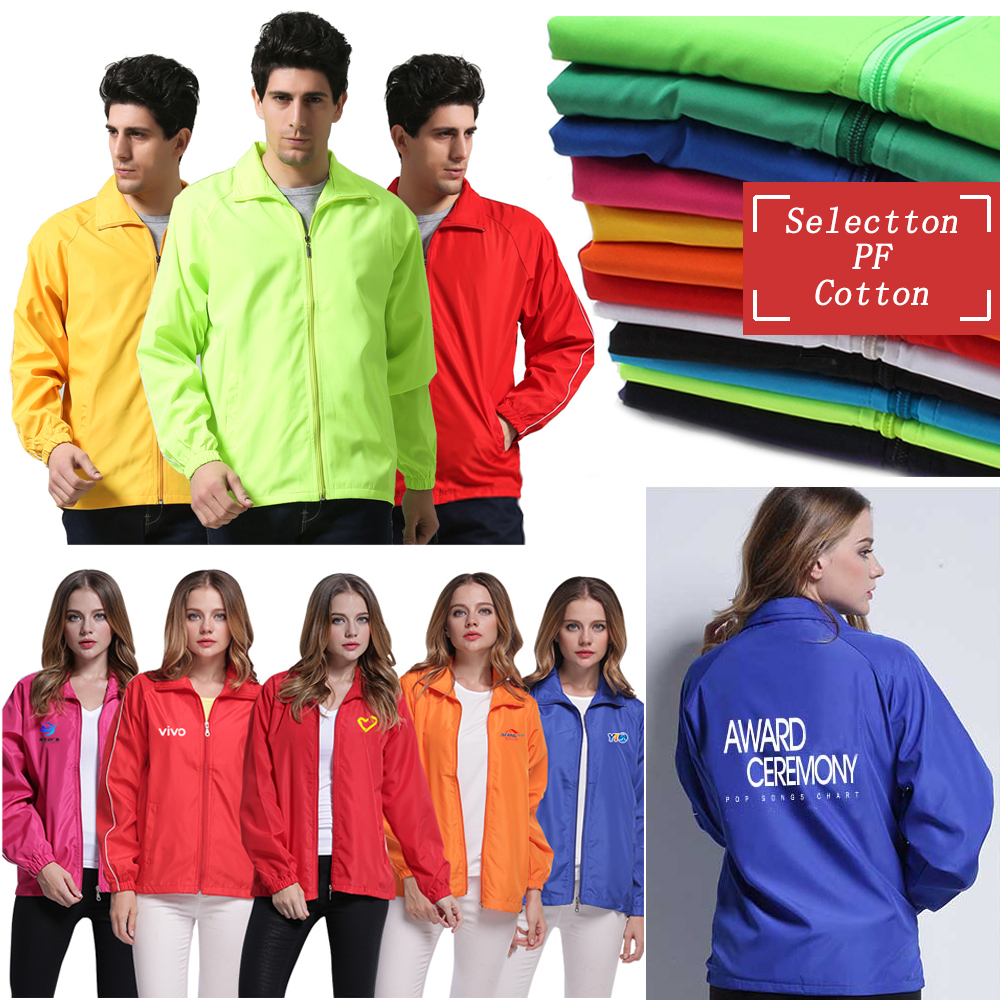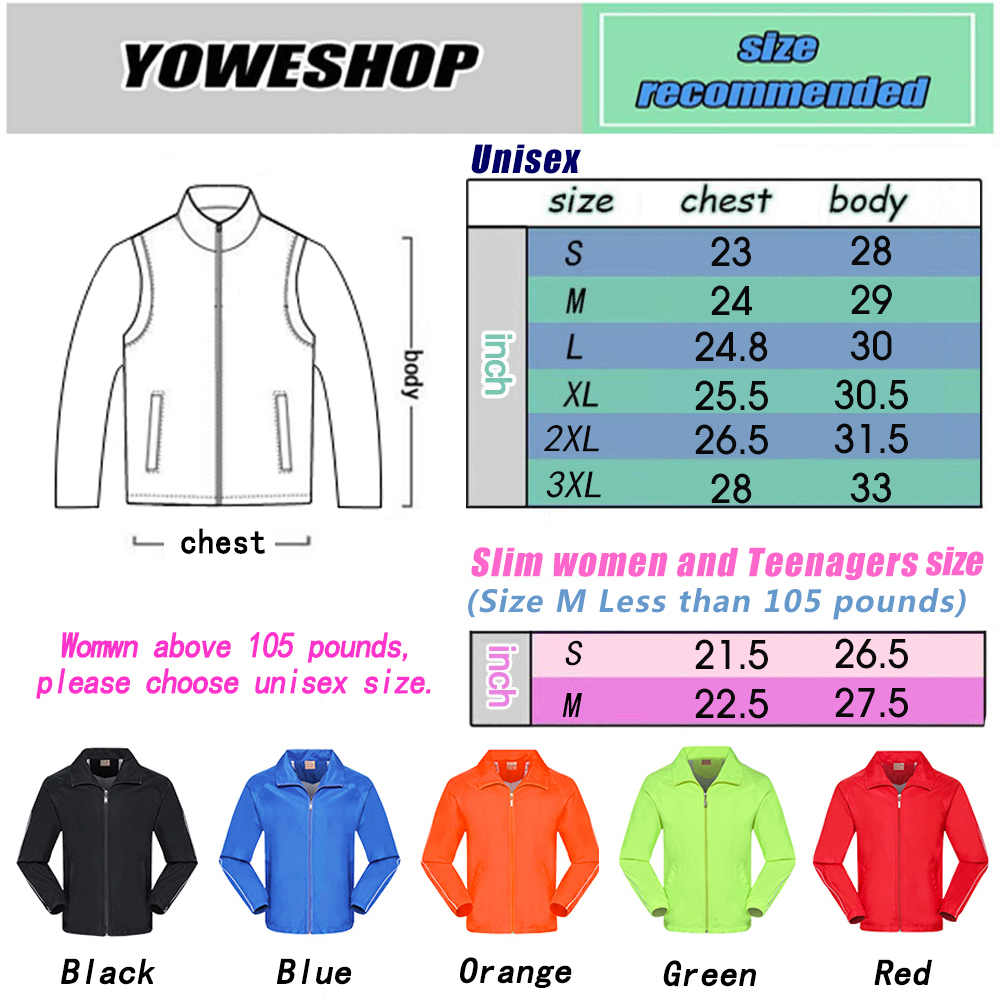 Customized windbreaker jackets are perfect for volunteer teams, corporate events, travel groups, environmental teams, hiking, fishing and other staff.All designs are digitally printed with advanced apparel printing technology. Add your custom uniform, sportswear, hiking, team jackets, group jackets, it's a great gift for that special someone.
Personalize your custom jacket by adding your own custom text name personalized message or image .We will manufacture your products after getting your approval of design draft.
All custom orders are non-returnable unless there is a manufacturing defect in the product. Please make sure that all options you select and the information you provide are accurate before purchasing our products.
Other product recommendation:Safety Vest Logo Printing Tops with Pockets and Zipper Wholesale