Description
Reflective Vest Construction Safety Garments With 5 Pockets Logo Print Custom
Product name
Reflective Vest Construction Safety Garments With 5 Pockets Logo Print Custom
Private logo
Printing (Upload your logo or Contact our customer service ;We will send the  design draft  for your approval before manufacturing);Any Special requirement we will help you .
Size
S/M/L/XL/2XL/3XL/4XL,Customized
MOQ
 1Pc /Wholesale/ bulk order are available
Material
100%Polyester ,H-Vis Reflective /Luminous MaterialHigh Reflective Grey Tape,Luminous Grey Tape
Delivery Time
Normally 7-15Days after your confirmation  via USPS/ Fedex

Production Process

•Pre-Production: Get the design approval of Customer.•Production Line: Quality Inspection For Each Production Line

•Quality Control: Needle Inspection Machine Check after production.

•Packing:Check Everthing before Packing

Guarantee
Any question will be answered within 6 hours and any imperfection can be refunded or replaced free of c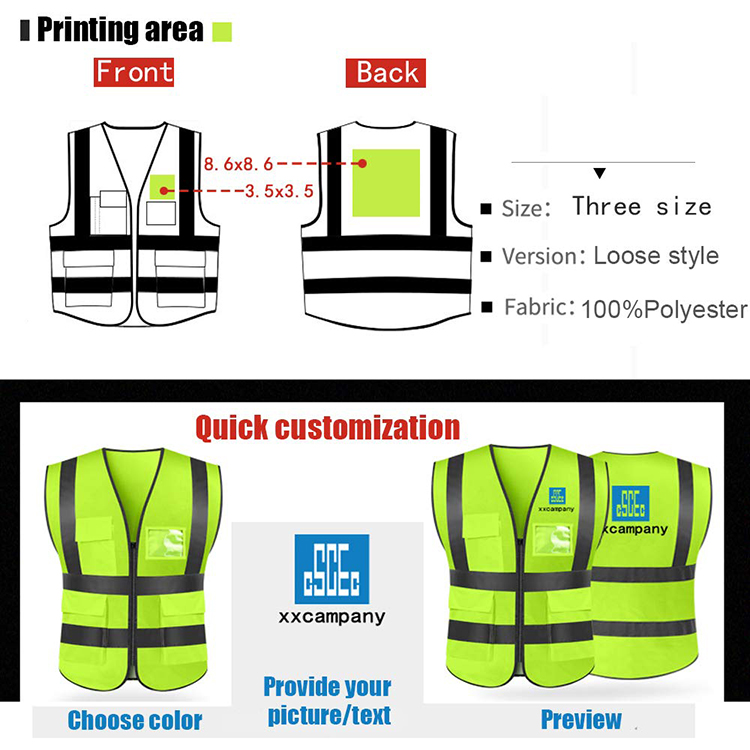 The Custom Vest is more than just a piece of clothing – it's a canvas for self-expression. With our innovative customization options, you can create a vest that perfectly embodies your personality and style. From selecting the fabric and color to choosing the buttons and accents, every detail is tailored to your preferences, ensuring a truly one-of-a-kind garment that is created just for you.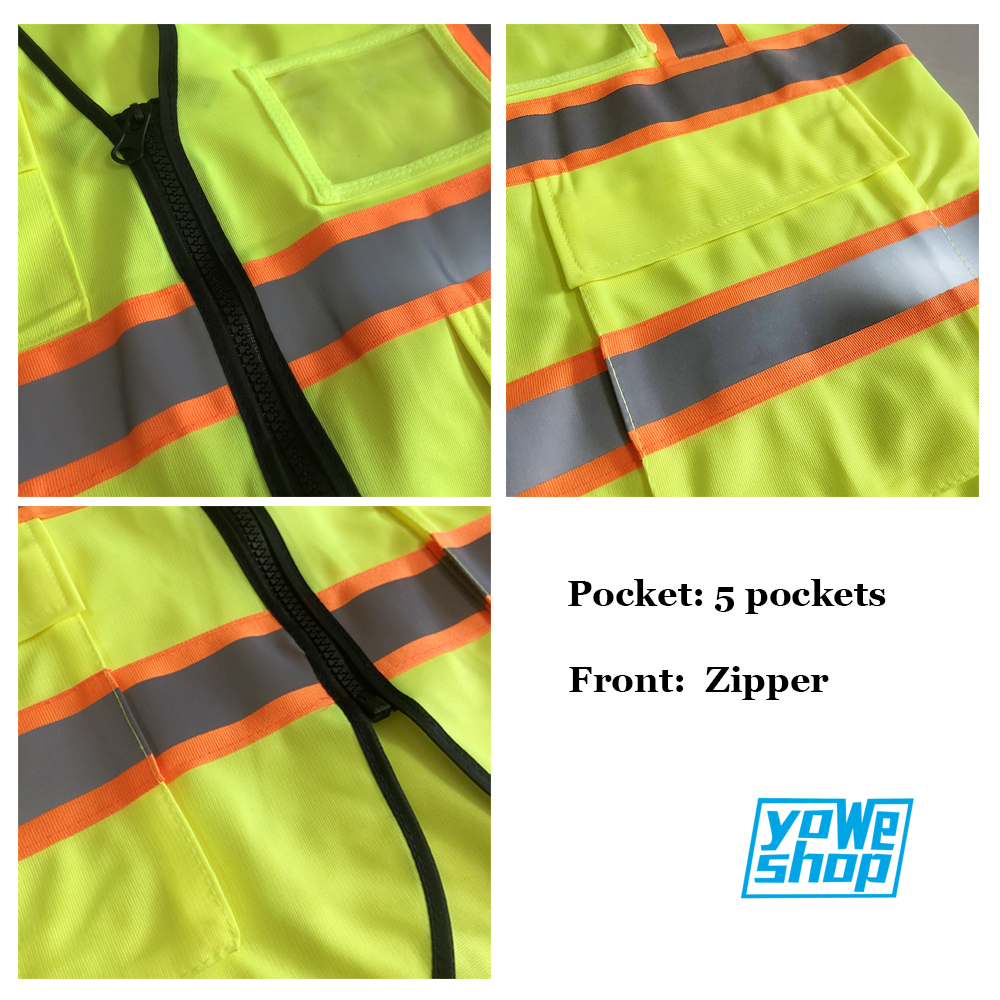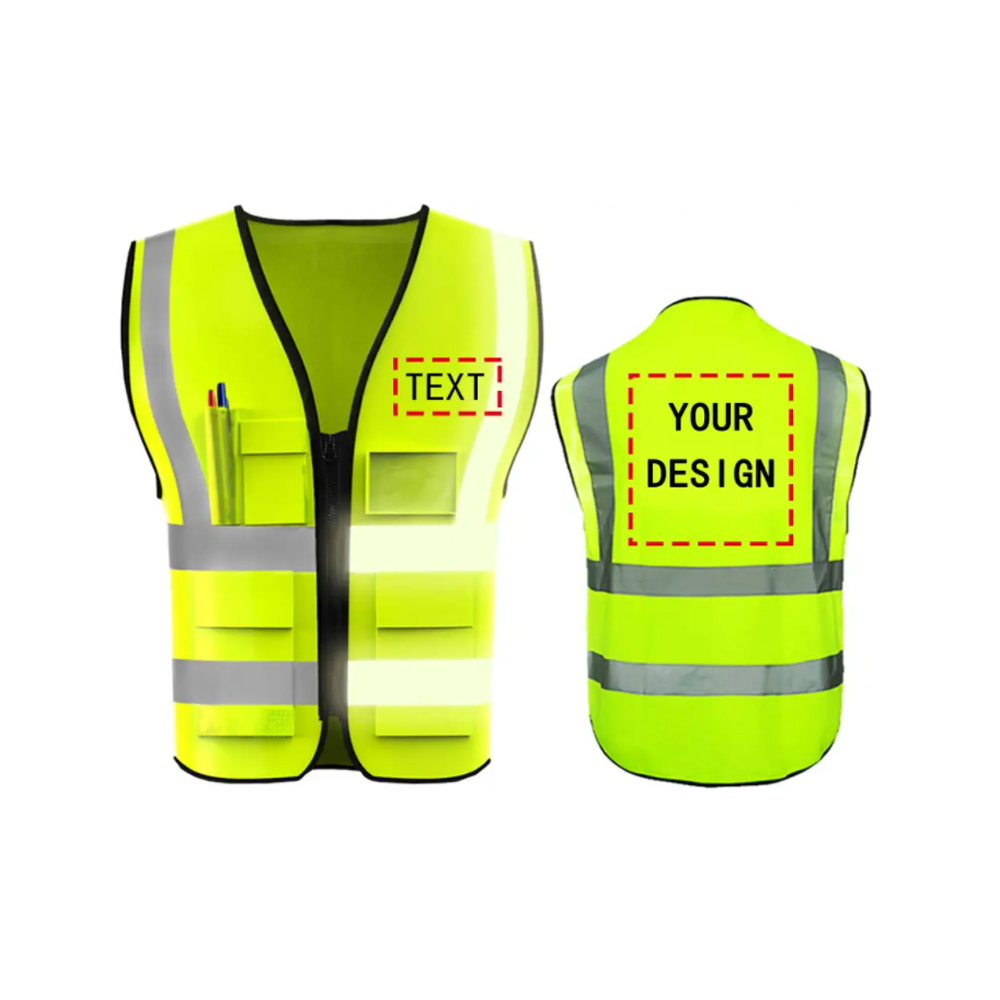 Versatility is key when it comes to fashion, and our Custom Vest delivers just that. Whether you're dressing up for a formal occasion or adding a touch of sophistication to a casual outfit, this vest effortlessly elevates your look. Layer it over a shirt, pair it with jeans or dress pants – the possibilities are endless. Experience the freedom to create limitless outfits with our versatile Custom Vest.
But the benefits of our Vest go beyond its personalized design. Crafted with the highest quality materials and meticulous attention to detail, our vests exemplify excellence in craftsmanship. The precision stitching and superior construction guarantee a vest that not only looks amazing but also stands the test of time. Invest in a vest that is as enduring as your unique sense of style.