Description
The Introduction of Reflective Security Vest :
A "Reflective Security Vest" is a specialized garment designed specifically for security personnel, aimed at enhancing visibility and safety in various settings.
Many different work environments require reflective  vest. "Ready to be seen" is not just a clever slogan-it is a verified fact. There are many work areas and roadside distractions that can divert the driver's attention from your presence. The reflective security vest improves your ability to be seen by bees by bringing you back to the driver's attention.

The Product Description:
Product name

 Safety Outdoor Workwear

Private logo

 Printing

Size

 S/M/L/XL/2XL/3XL , Customized

MOQ

 1Pcs

Color

 Neon Yellow/Orange/Red/Black/Pink/Blue

Reflective

 H-Vis Reflective Material

Reflective Tape

 Silver Fabric Trim, High Reflective Tape

Sample Time

 1 Days  (We Are Factory)

Delivery Time

 15-30 Days

Standard Packing Size

 210x330x40MM

Outside Carton Size

 800×360*250MM

Pieces per carton

 30 Pcs/CTN

Feature

 Construction Safety Vest Is Used For Road Work, Construction,
Crossing Guards And More
The Characteristics of Reflective Security Vest :
High Visibility: These vests feature bright, fluorescent colors such as neon yellow, orange, or green, which are highly visible during the day. Additionally, they incorporate reflective strips, bands, or panels that reflect light, significantly increasing visibility in low-light conditions or at night.
Security Identification: Often, these vests come with specific markings or patches indicating "Security" or "Security Personnel," ensuring easy identification of individuals responsible for security in a particular area or event.
Comfortable and Functional: Designed with wearer comfort in mind, these vests typically utilize breathable materials and adjustable straps, allowing security personnel to perform their duties with ease and flexibility.
Safety Compliance: Reflective Security Vests adhere to safety standards and regulations, ensuring they meet visibility requirements for security professionals, minimizing the risk of accidents or collisions.
Versatility: These vests are suitable for various security-related roles, including event security, crowd control, patrolling, and site supervision, providing visibility and identification in diverse settings.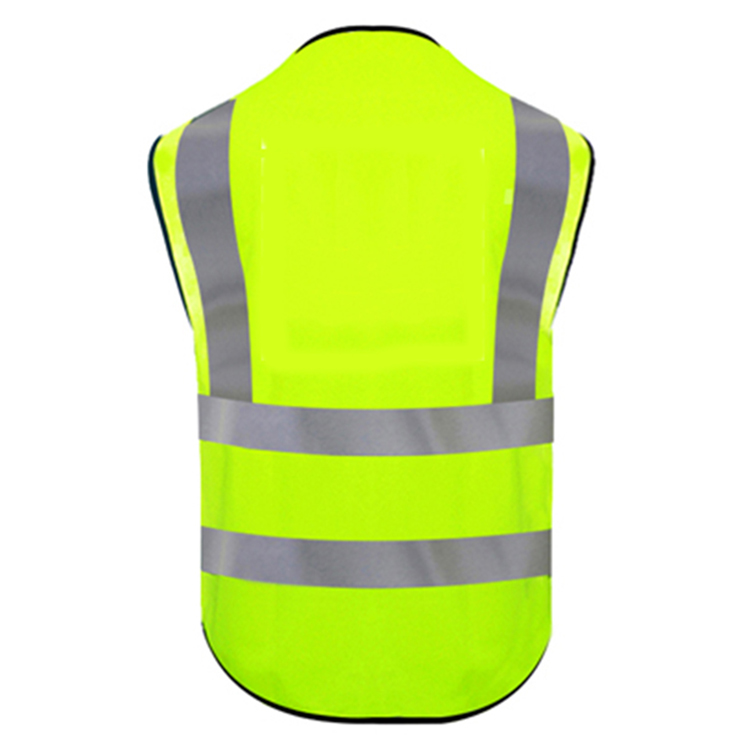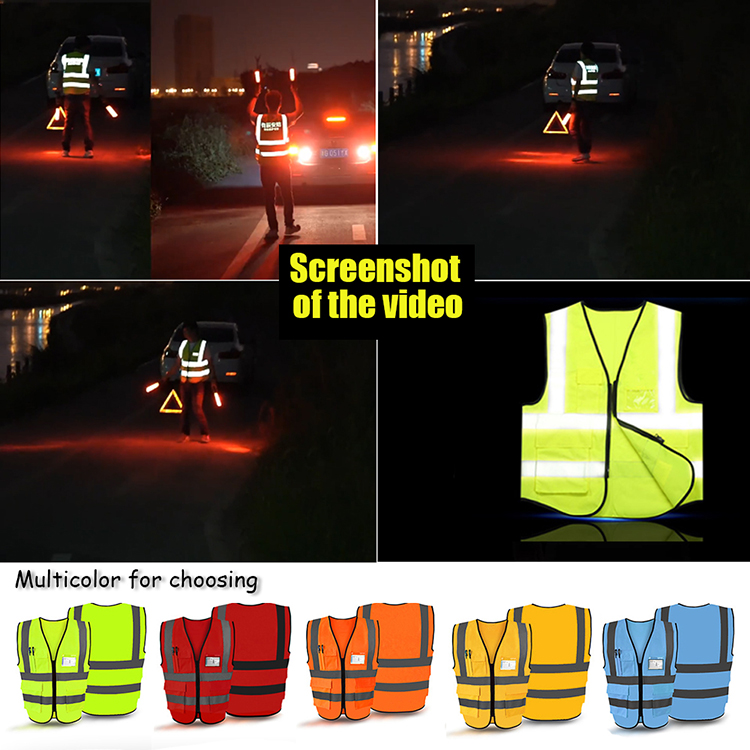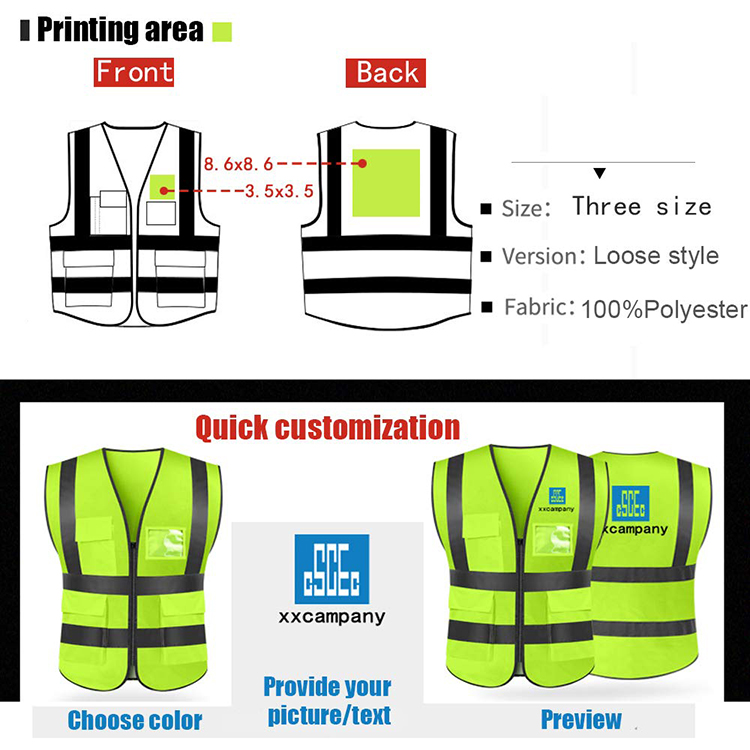 Overall, the reflective security vest serves as a crucial safety and identification tool for security personnel, significantly improving their visibility and recognition, ultimately contributing to safer and more secure environments.