Description
Mesh Pink Safety High Visibility Net Reflect Vest With Pocket
Unlike physical styles, mesh safety vests are lighter, more flexible, and provide better breathability. This mesh reflect vest with pocket is suitable for summer or warm weather environments because they can help prevent heatstroke while allowing you to be fully visible throughout the working day. From mesh back design to full mesh safety vest, we provide something for every workplace.



Product name

 Safety Outdoor Workwear

Private logo

 Printing

Size

 S/M/L/XL/2XL/3XL , Customized

MOQ

 1Pcs

Color

 Neon Yellow/Orange/Red/Black/Pink/Blue

Reflective

 H-Vis Reflective Material

Reflective Tape

 Silver Fabric Trim, High Reflective Tape

Sample Time

 1 Days  (We Are Factory)

Delivery Time

 15-30 Days

Standard Packing Size

 210x330x40MM

Outside Carton Size

 800×360*250MM

Pieces per carton

 30 Pcs/CTN

Feature

 Construction Safety Vest Is Used For Road Work, Construction,
Crossing Guards And More
Mesh Reflect Vest With Pocket Have The Following Features:
High visibility: Mesh reflective vests are made of mesh materials that are conducive to breathability and comfort, and have a reflective effect. Even in poor lighting conditions, it still provides good visibility.
Lightweight and breathable: The mesh structure makes the vest more lightweight and breathable, suitable for wearing in hot weather or high intensity activities. This design helps the wearer stay comfortable.
Pocket features: Some reticulated reflective vests may be designed with pockets that can be used to carry small items such as cell phones, keys, tools, etc. This provides convenience and practicality, especially for people who need to carry tools or items at work.
Versatility: Mesh reflective vests are suitable for a variety of environments, such as worksites, construction sites, road traffic, etc., providing high visibility, with comfort and practicality in mind.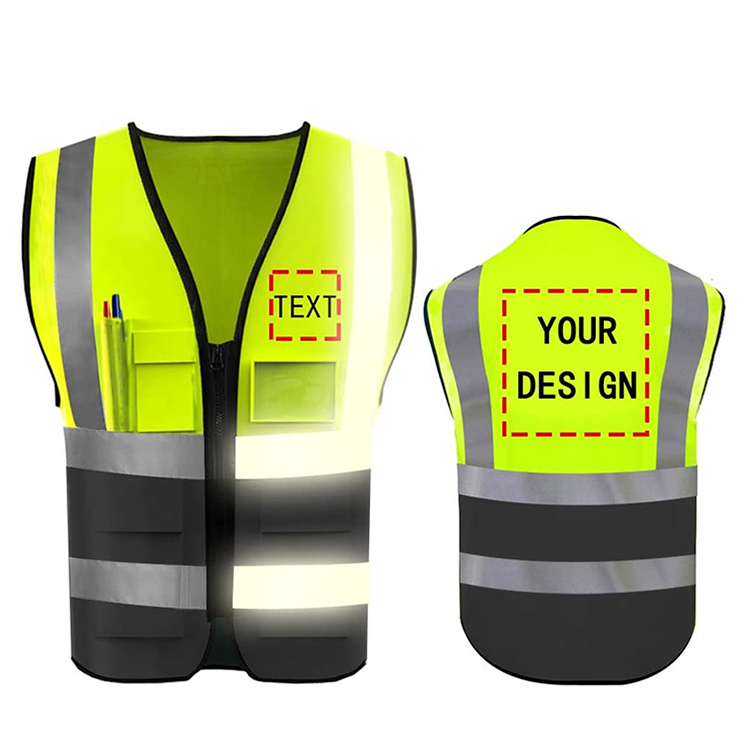 Overall, the reticulated structure of the reticulated reflective vest makes it more suitable for wearing in high temperature environments, while having a reflective function and pocket design to provide high visibility and practicality.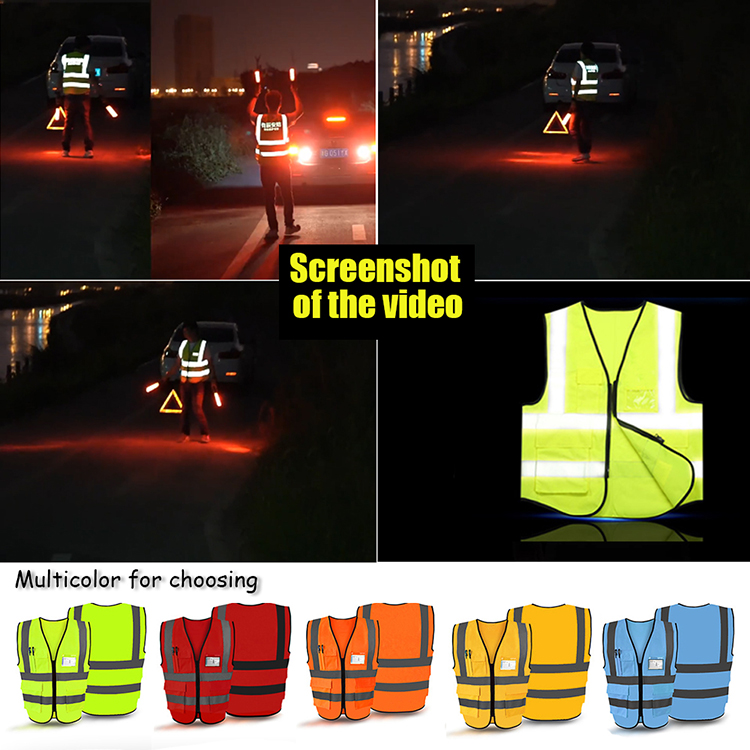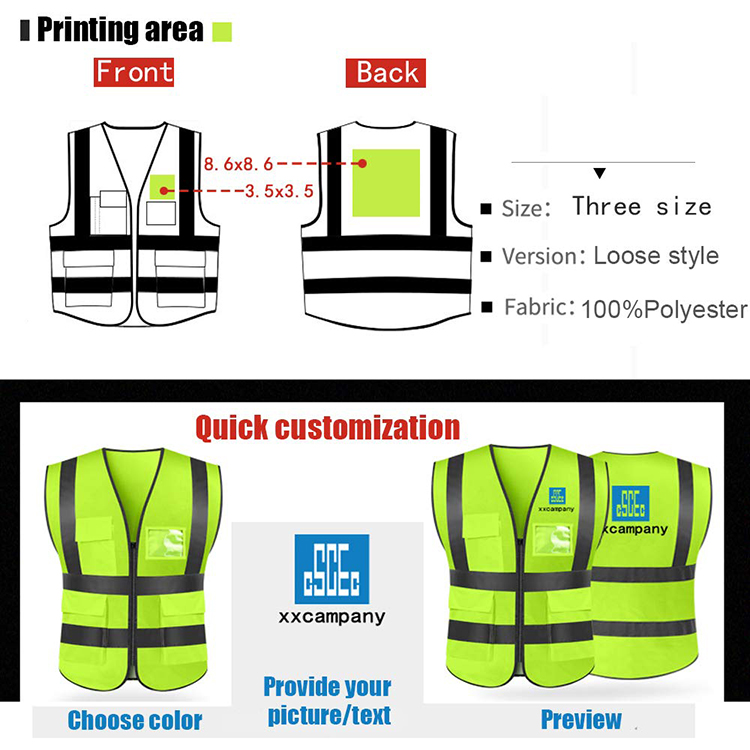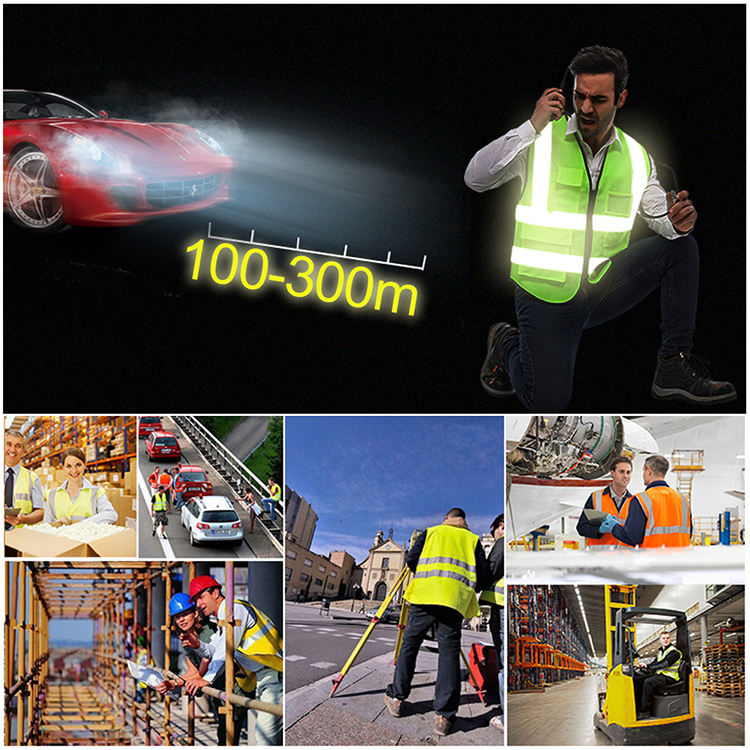 Other product recommendations:Safety Vest Reflective High Visibility Warning Customized Vests