Description
Introducing our new collection of reflective tops – the perfect blend of fashion and functionality! Whether you're out for a night run, cycling through the city streets, or simply want to make a style statement, our reflective tops have got you covered. Here are the irresistible benefits that make our tops a must-have:
With our reflective tops, you'll never have to worry about being unseen in low light conditions. The specially-designed reflective fabric catches and reflects light, making you visible from every angle. Feel confident and stay safe whether you're running, walking your dog, or commuting.
Who says you can't look stylish while being practical? Our reflective tops combine functionality with fashion-forward designs. From sleek and minimalistic to bold and eye-catching patterns, we have a style to suit every taste. Stand out from the crowd while staying on-trend.
Product name
Hi Vis Construction Safety Custom Reflective Vest Company Logo
Private logo
Printing (Upload your logo or Contact our customer service ;We will send the  design draft  for your approval before manufacturing);Any Special requirement we will help you .
Size
S/M/L/XL/2XL/3XL/4XL,Customized
MOQ
 1Pc /Wholesale/ bulk order are available
Material
100%Polyester ,H-Vis Reflective /Luminous MaterialHigh Reflective Grey Tape,Luminous Grey Tape
Delivery Time
Normally 7-15Days after your confirmation  via USPS/ Fedex

Production Process

•Pre-Production: Get the design approval of Customer.•Production Line: Quality Inspection For Each Production Line

•Quality Control: Needle Inspection Machine Check after production.

•Packing:Check Everthing before Packing

Guarantee
Any question will be answered within 6 hours and any imperfection can be refunded or replaced free of charge.
*Zipper front closure
*Two durable microphone tabs on the shoulders to hold your radio/talkie.
*Right Chest pouch for flashlight/pen/pencil.
*Left Chest transparent pocket with caps for your ID. d-ring or paper.
*Two Large expandable velcro utility pockets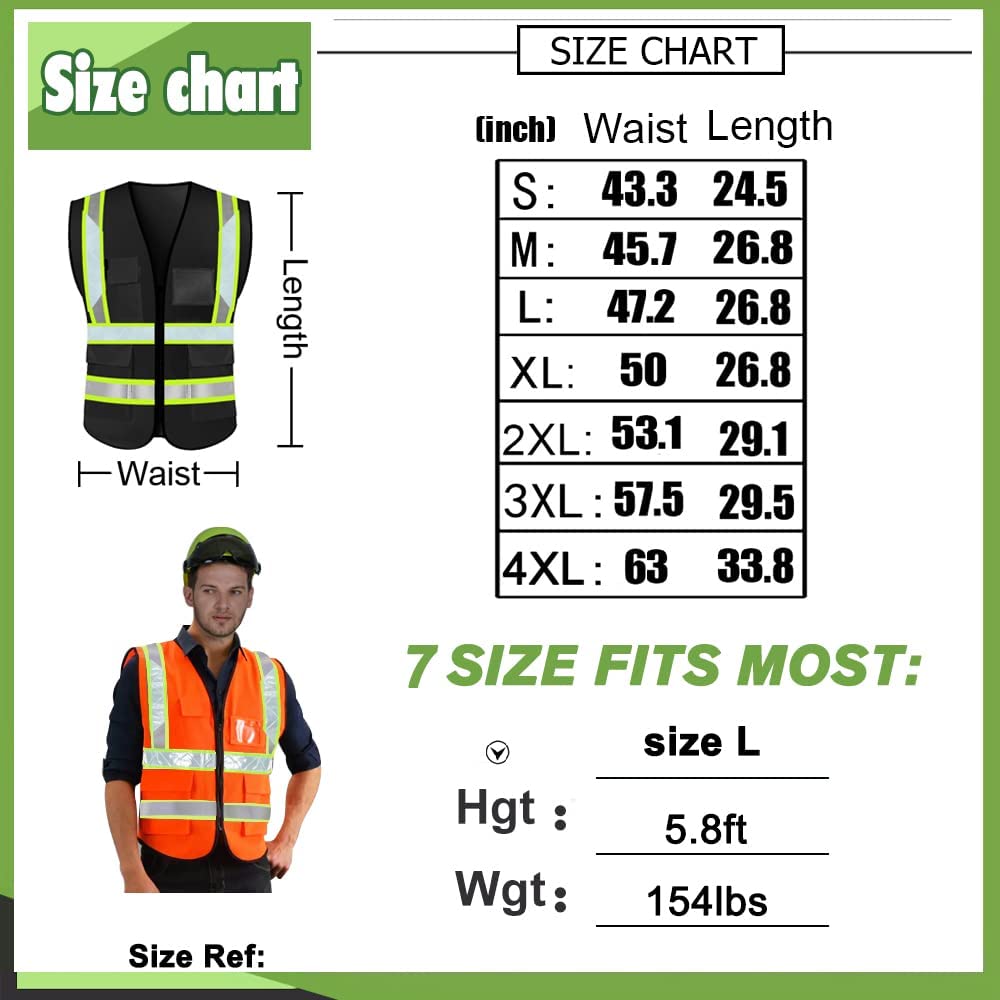 We believe that comfort is key, which is why our tops are made with high-quality, breathable materials that keep you cool and dry. The lightweight fabric offers a soft, comfortable feel against your skin, allowing you to move freely and effortlessly.
Versatile Wardrobe Essential:
Our reflective tops are not just for athletic activities. They can be seamlessly integrated into your wardrobe, effortlessly elevating any outfit. Pair them with your favorite jeans for a casual look, layer them under a blazer for a trendy twist, or wear them to the gym for a sporty vibe. The possibilities are endless!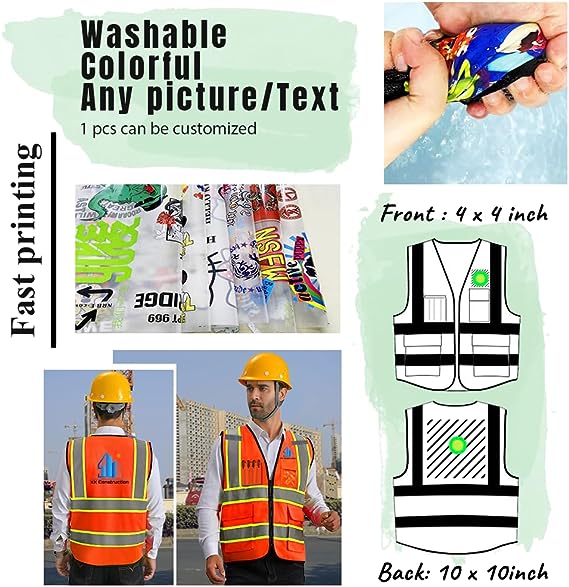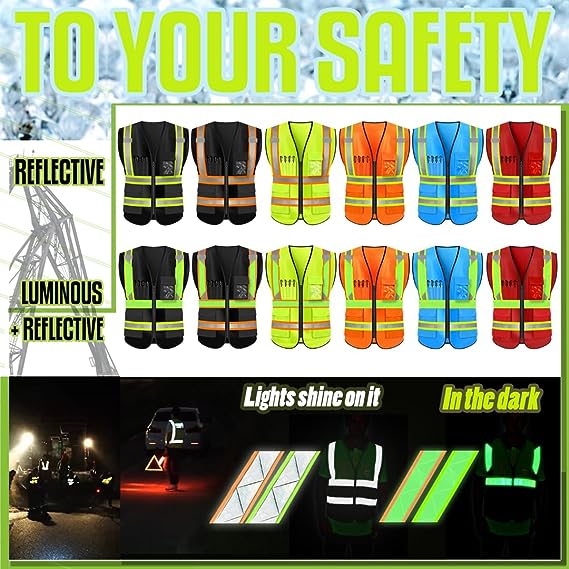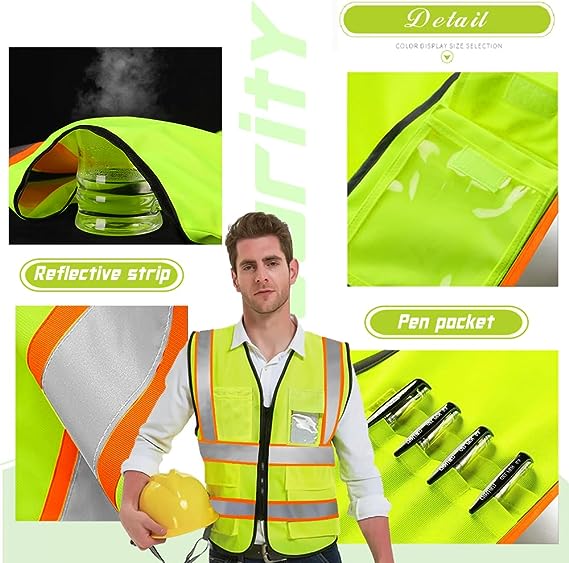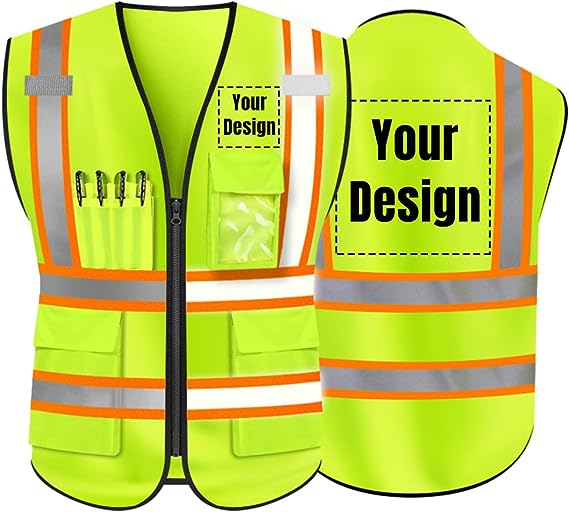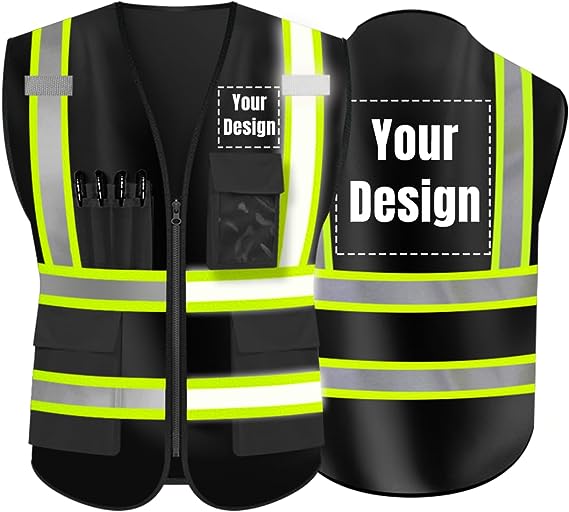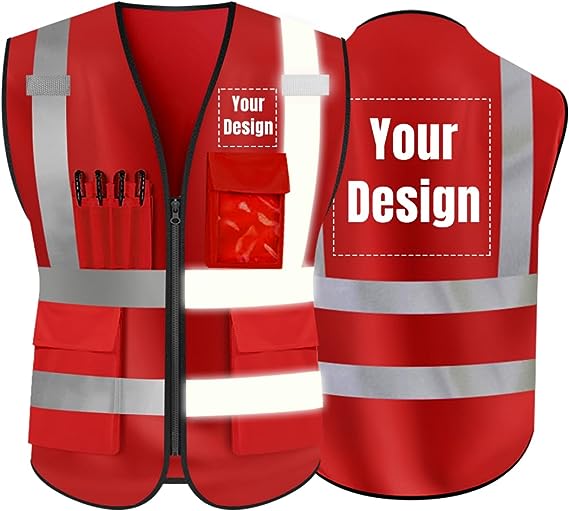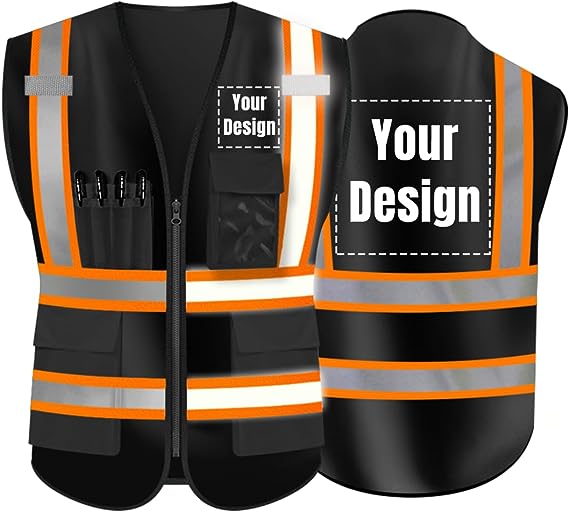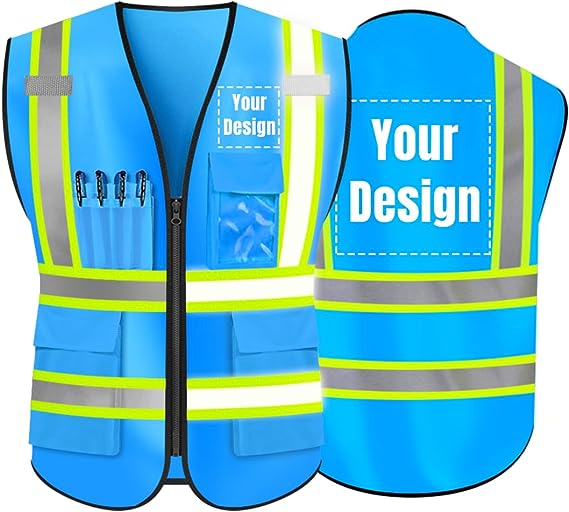 Durable and Long-lasting:
We know you want products that last, which is why our tops are built to withstand the test of time. The high-quality construction ensures that your top will stay in great shape wash after wash, making it a wise investment for years to come.
Don't miss out on the chance to own a reflective top that combines style, safety, and comfort. Upgrade your wardrobe today and experience the benefits for yourself. Order now and be prepared to turn heads everywhere you go!
Other product recommendations:Reflective Work Wear Luminous with Logo Wholesale