Description
Custom Logo Hard hats Product Advantages:
Promote Safety and Brand Visibility with Custom Logo Hard Hats
Enhance workplace safety while boosting brand recognition with our Hats. These durable and high-quality hard hats offer both protection and a unique opportunity to showcase your company logo or branding. With their customizable design and superior construction, our Custom Logo Hard Hats are the perfect choice for industries such as construction, manufacturing, utilities, and more.
Our Products Professional Branding
Stand out from the competition and create a professional impression with our Hats. Featuring a personalized logo or branding, these hard hats allow your employees and colleagues to proudly display your company identity. With your logo prominently showcased, you can effectively reinforce your brand message and increase visibility both on and off the worksite.
Custom Logo Hard Hats have Enhanced Safety Features
Ensuring the safety of your workforce is a top priority. Our Hats are constructed with high-quality materials that meet rigorous safety standards. They offer reliable protection against impacts, falling objects, and electrical hazards. The addition of your logo does not compromise the functionality or safety features of the hard hats, providing you with peace of mind knowing that your employees are well-protected while representing your brand.
Custom Logo Hard Hats have Customizable Design
We understand that every company has unique branding needs. Our Hats offer a fully customizable design, allowing you to choose the color and placement of your logo. Whether you prefer a bold and vibrant design or a more subtle and understated look, our customization options ensure that you can create hard hats that align perfectly with your brand identity.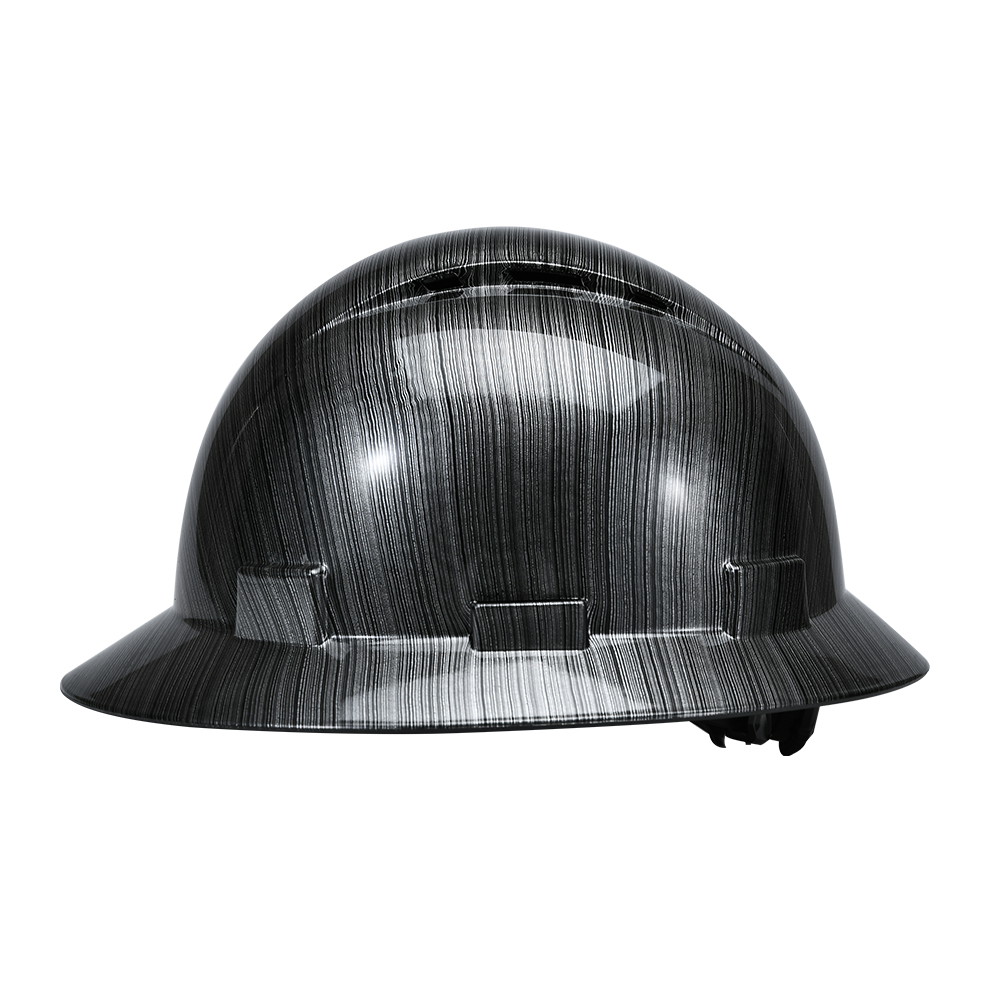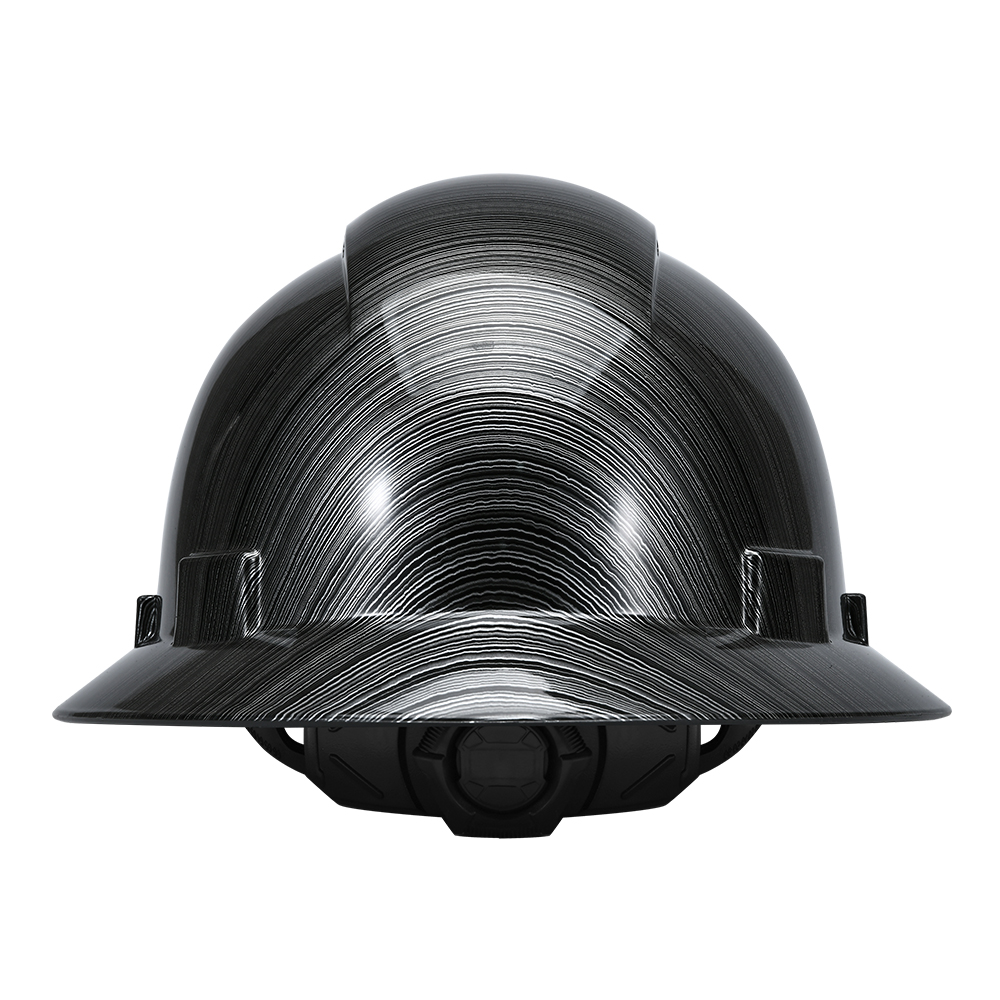 Durable and Long-Lasting
Investing in quality is crucial when it comes to safety equipment. Our Hats are built to withstand the rigors of daily use. Constructed with durable materials and engineered for durability, these hard hats are designed to last. The high-quality finish ensures that your logo remains clear and vibrant, even after prolonged use, allowing your brand to be consistently displayed.
Versatile Applications
Our Hats are suitable for a wide range of industries and applications. From construction sites to manufacturing plants and utility operations, these hard hats provide an essential safety measure for your employees while promoting your brand. Whether used for personal protection equipment (PPE) purposes or as promotional items, our custom logo hard hats serve as a visible representation of your commitment to safety and professionalism.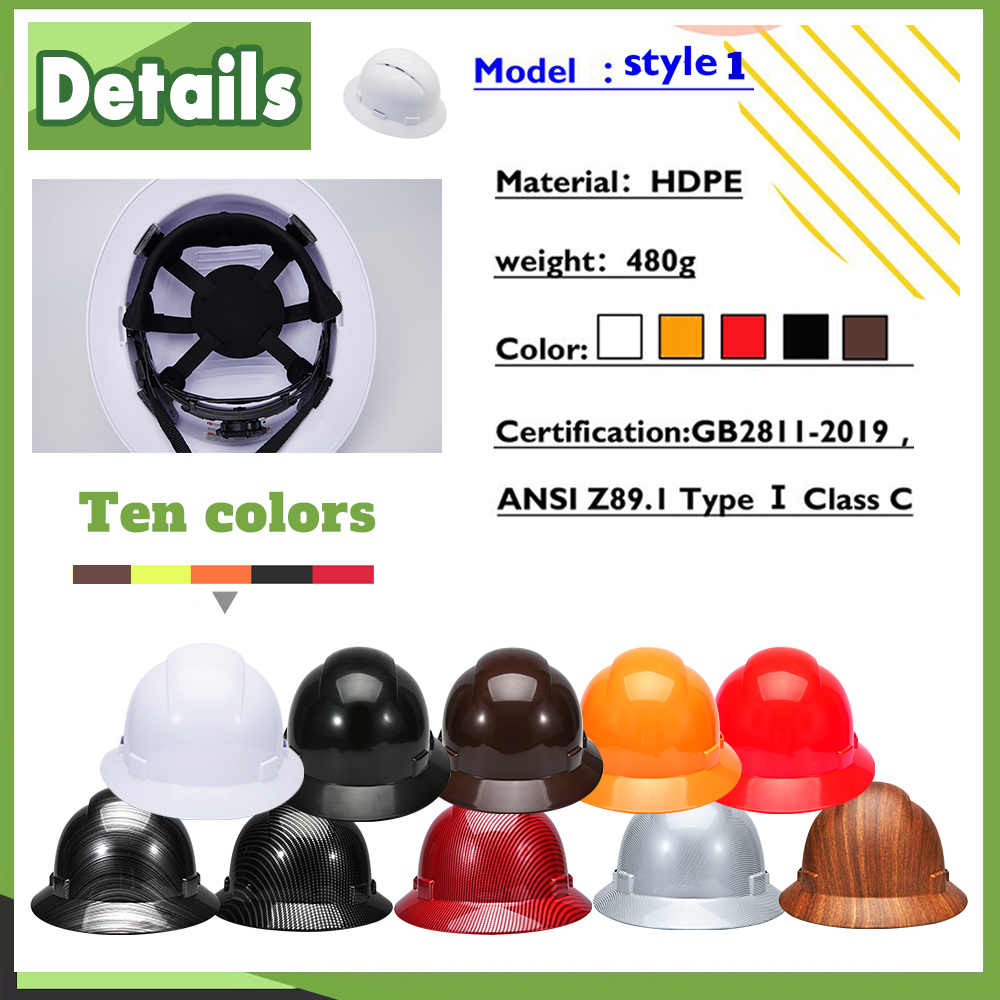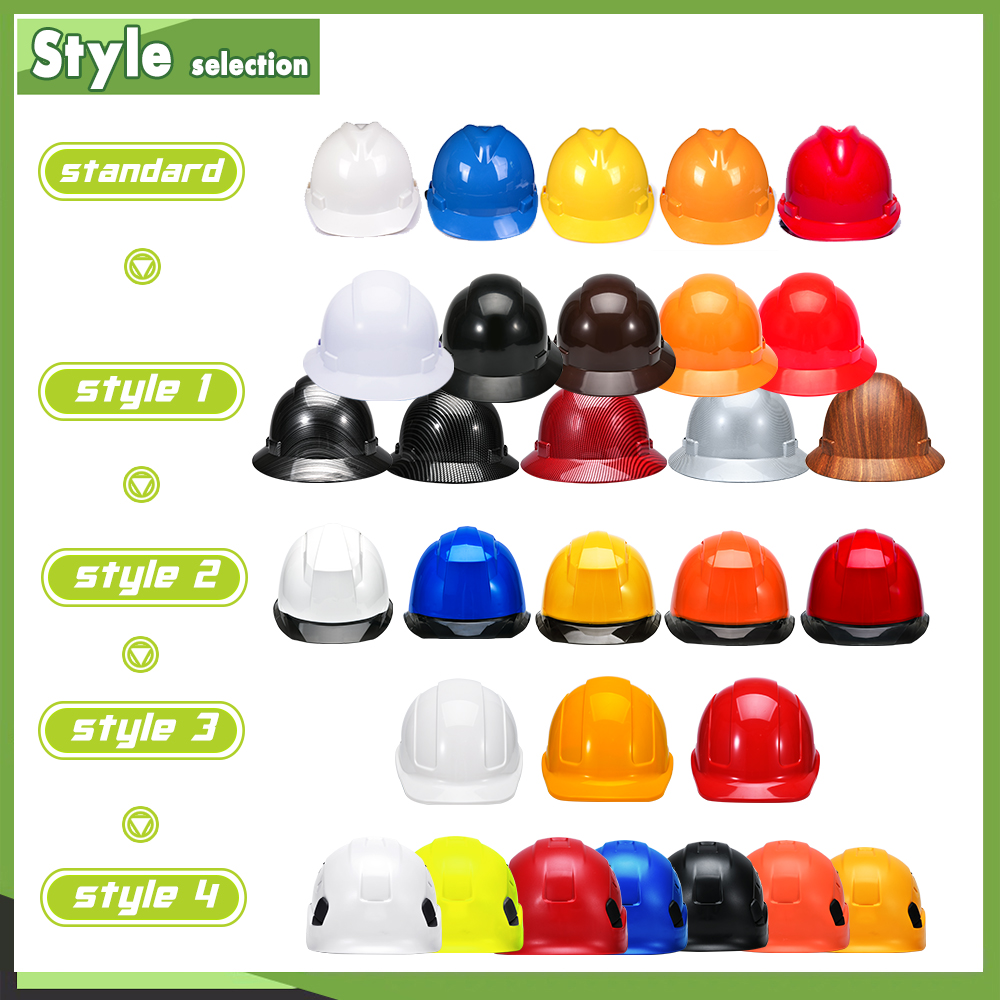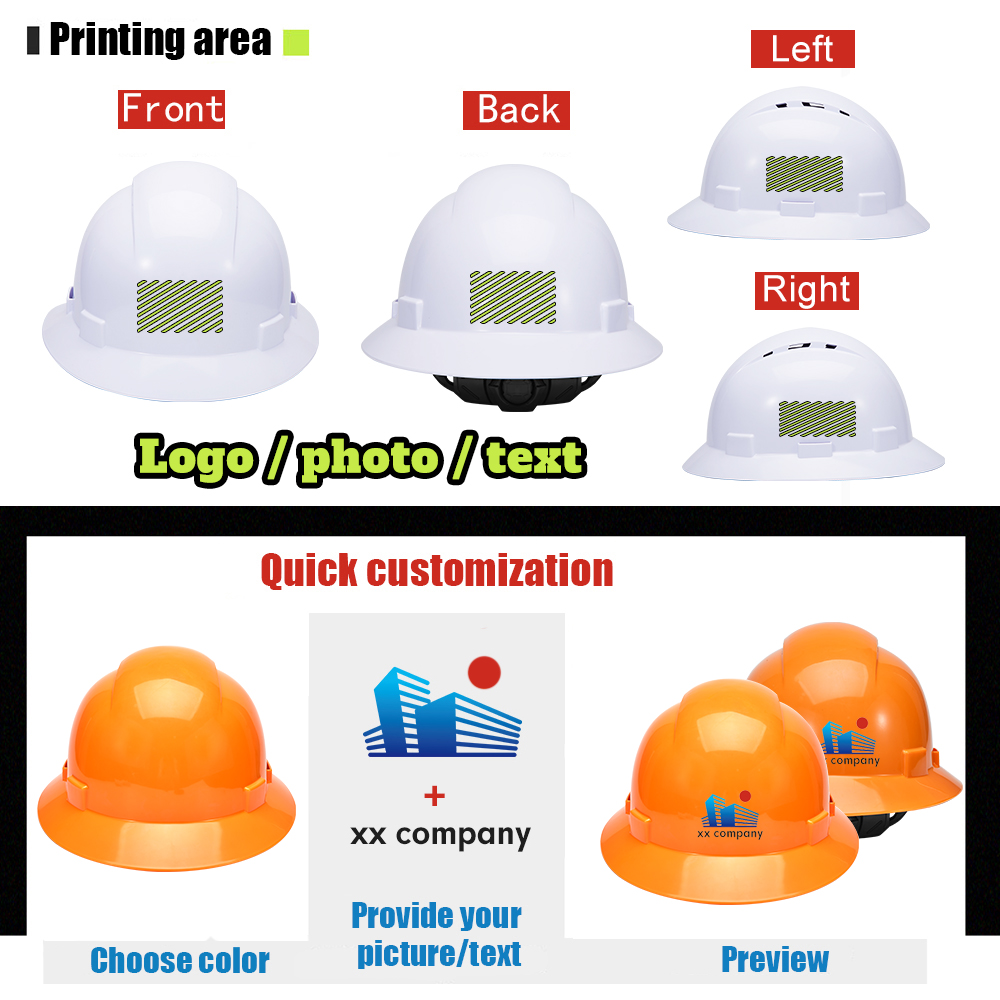 Accepted for custom your own design picture or text.
Safety Adjustable Helmet with Reflective strips can protect their construction safety at night.keeping them visible,comfortable and safe.Vented top keeps head cool while working.

High-density polyethylene (HDPE) shell with a full brim providing additional protection against sun, glare, rain and falling debris.

Adjustable internal headband for extra cushioning and comfort,this safety hard hat is made to practically float above your crown, offering extra cushioning and preventing falling debris from directly hitting your head.

The adjustment knob at the back of the helmet makes it easy to tighten or loosen the fit around any head from Small to L. Can be worn on top of a beanie or hoodie in cold weather